Posted by Chanel L. Robinson on Aug 1st 2022
Summertime heat hits different! During these hot and humid months your hair is more prone to damage due to sun exposure, dehydration, and excessive frizzing. This can leave your strands looking dry and feeling brittle. But with the right summer haircare regimen, you can achieve healthy, beautiful hair. Check out these great summer regimen hair tips!
---
Tip 1: Protect your hair from uv rays:
Summer season means higher than normal sun exposure for your strands, and when hair has prolonged exposure to the sun, UVA and UVB rays can damage the hair cuticle. This may cause discoloration or fading (especially if your hair is color-treated), fizziness, split-ends, and excessive breakage.
To protect your hair and scalp from harmful sunrays we suggest incorporating products into your daily hair regimen that contain UV protector ingredients like SPF, antioxidants, vitamin E, and plant-derived extracts. These key ingredients stop sun damage while replenishing moisture.
If this is your first time purchasing haircare products specifically for UV protection, visit your local ULTA or Target, and be happy knowing that you can find everything from an oil mist, heat protection spray, scalp powder, leave-in conditioner, dry shampoo, or hair primer to fit your specific haircare needs.
And when all else fails, opt for chic headscarves, turbans, and hats to protect your tresses against sun rays.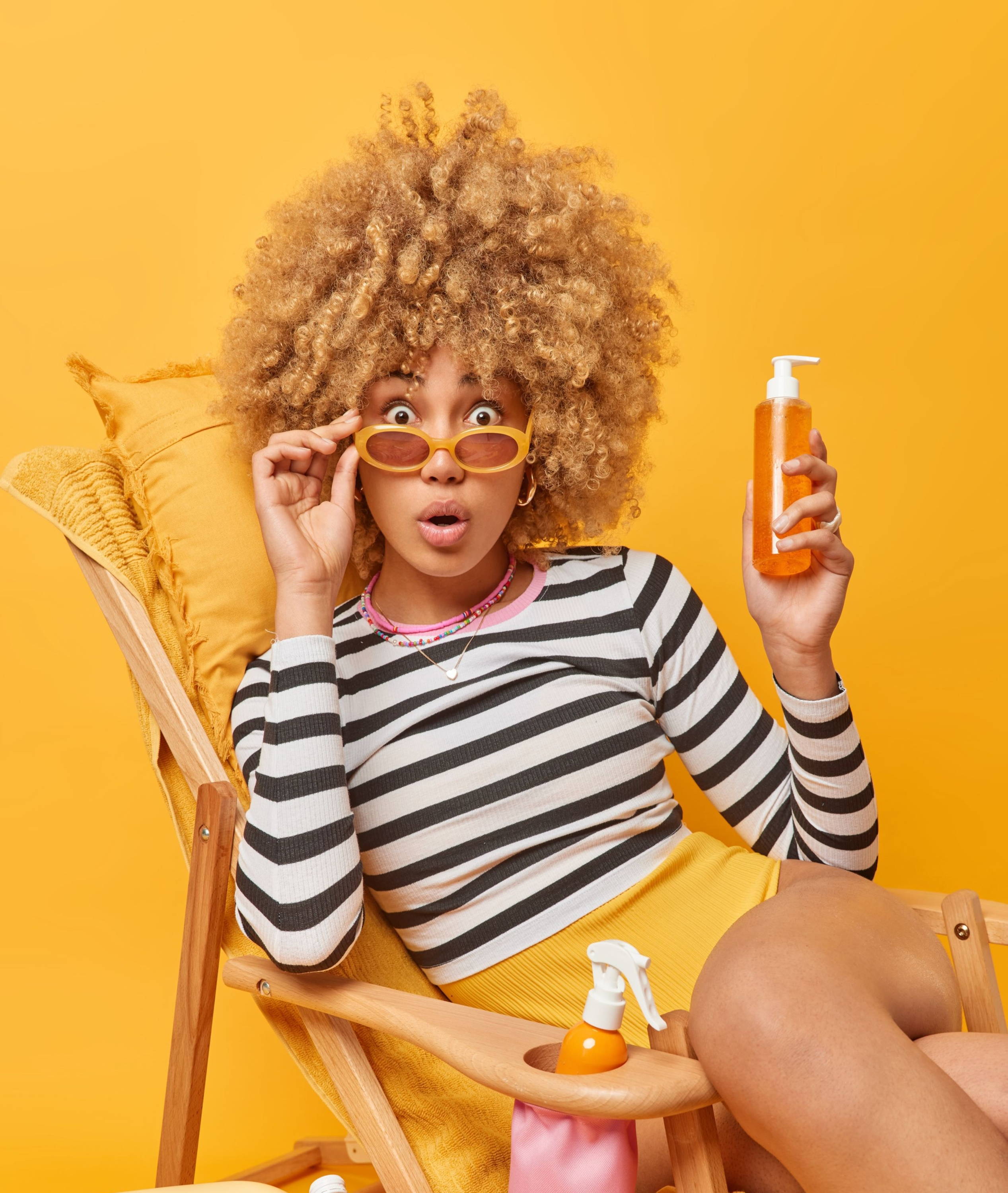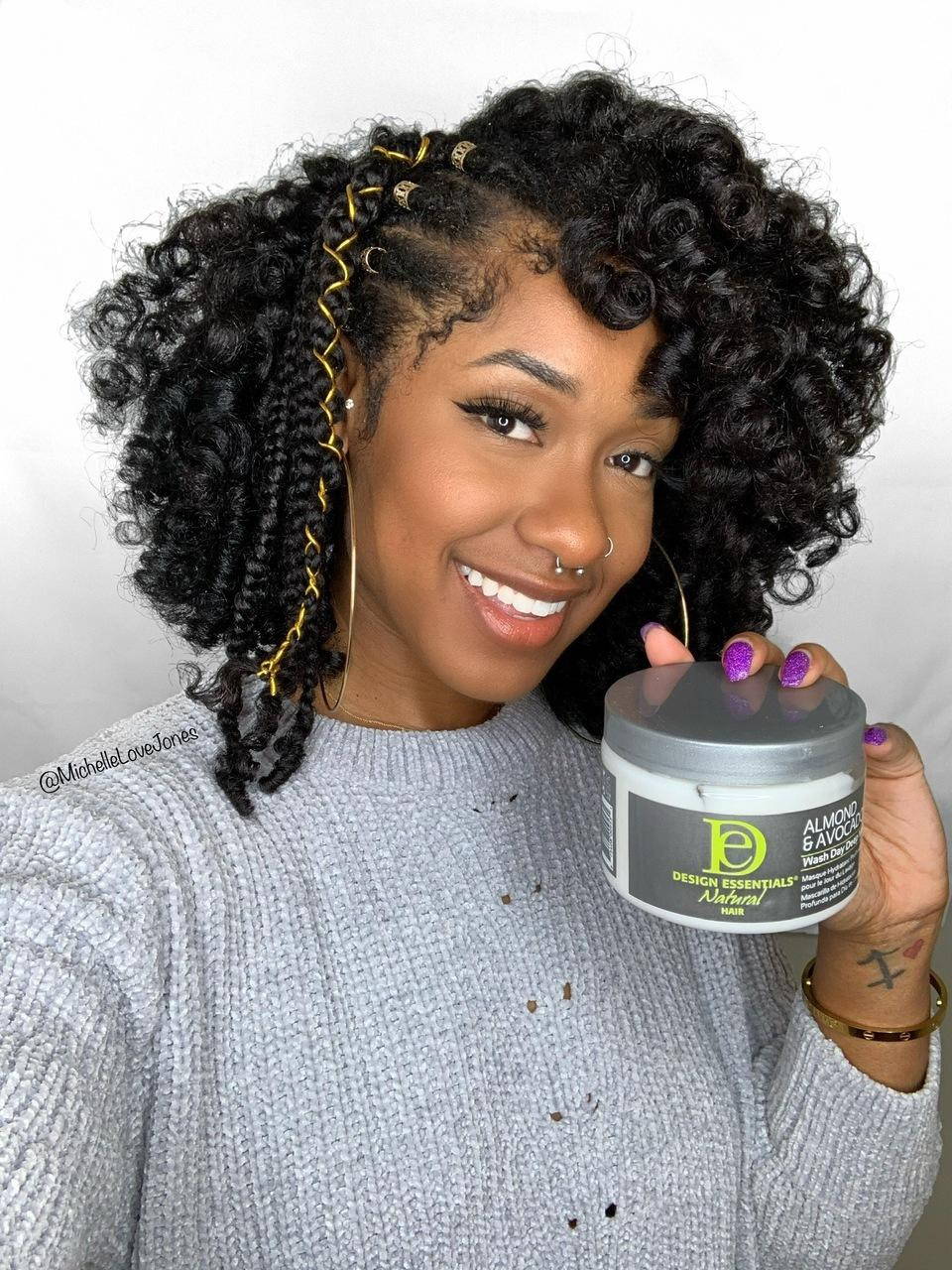 Tip 2: use a deep moisture masque
Replenishing moisture to your dry, thirsty hair is a summer MUST. Just like your body (which needs 2.7 liters of water a day), your strands also need water and nourishment to beat the heat.
In addition to shampooing weekly with a hydrating shampoo, it's time to add our Design Essentials Wash Day Deep Moisture Masque treatment into your summer haircare routine. Infused with Almond & Avocado and Sunflower oil to strengthen your hair while locking in moisture. For maximum penetration we recommend sitting under a heated dryer for 15 minutes. Doing so improves hair elasticity and delivers a luminous shine.
But don't stop there! Summer humidity often equals frizzy hair. So, use our Design Essentials Anti-Frizz & Moisturizing Finishing Spray to protect your waves and curls from frizz, UV rays, and other summer climate conditions. This summertime must-have shields hair from humidity, making it the perfect post-styling moisture booster.
Tip 3: WEAR A PROTECTIVE STYLE
One of the best ways to care for your hair in the summer is by giving it a break from daily manipulation and heating tools with protective hairstyles.
Protective hairstyles allow you to tuck your hair away for days or weeks at a time while keeping it cute! Think boho braids, ponytails, and faux locs just to name a few. Most of these protective styles and many others serve as summer regimen styles because they are low maintenance and DIY friendly.
Check out our recent blog, Trending Summer Hair to find the perfect protective style to rock this summer.
photo source // @pearlthestylist_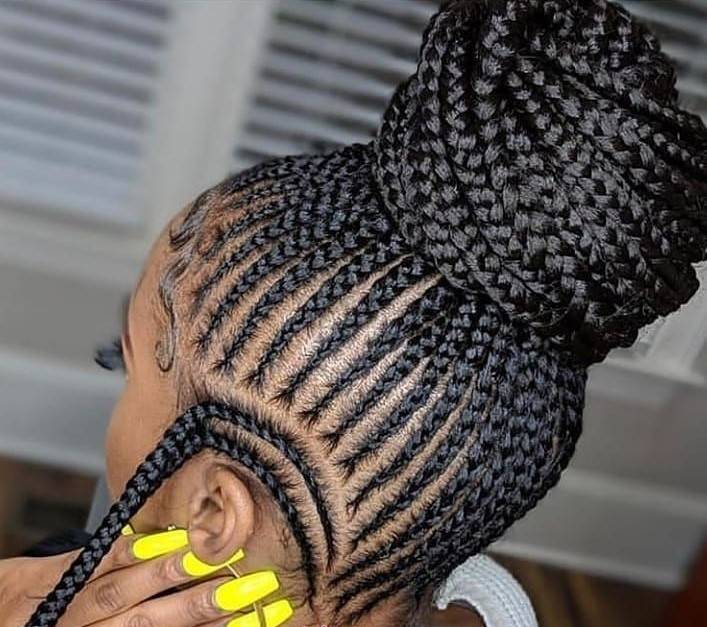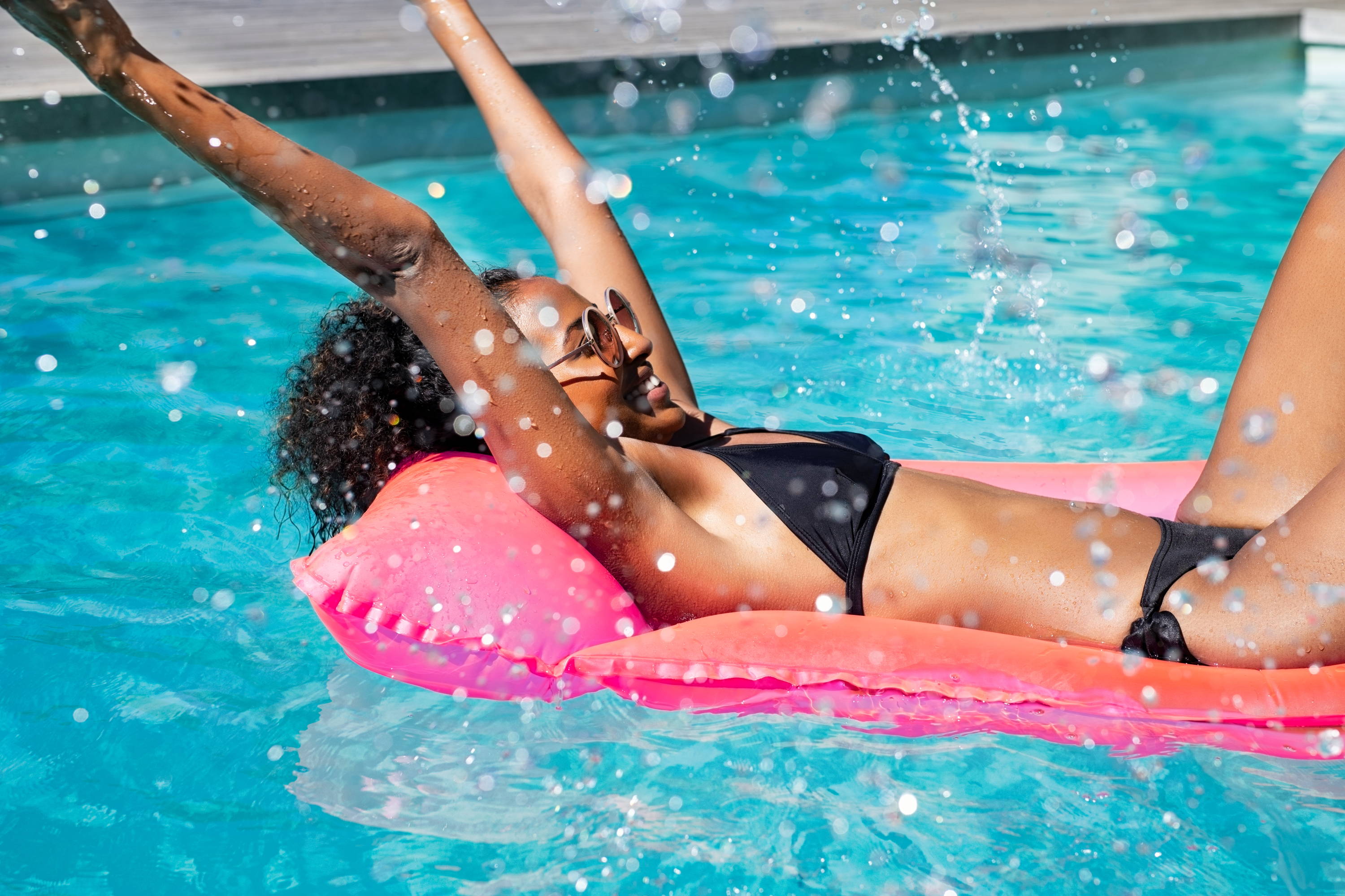 Tip 4: CLARIFY AFTER WATER AND OUTDOOR ACTIVITIES
Summer activities will have you living your best life. From hiking, to swimming, barbecues, and outdoor concerts; it's a whole vibe! But this fun also yields sweat, dirt, and build-up on the hair and scalp.
If water activities are your thing, prior to hitting the beach or pool, always saturate your hair with clean water and/or use a moisturizing leave-in so that your strands are less resistant to absorbing saltwater and chlorine. Post swim and for all other summer activities, clarify with Design Essentials Oat Protein & Henna Deep Cleansing Shampoo. Our deep cleansing shampoo removes buildup and residue while conditioning and increasing hydration to the hair and scalp. It's also made with a formula gentle enough for daily cleansing and is perfect for all hair types.
Tip 5: TRIM YOUR ENDS
If you haven't received a hair trim this summer, there's no better time than now! Trimming your hair every 8-12 weeks reduces breakage and helps retain length.
We suggest trimming your hair at least 2x during the summer; once at the start of the season, halfway through the season if your hair is color-treated or severely damaged, and a final trim as we say goodbye to summer and say hello to fall.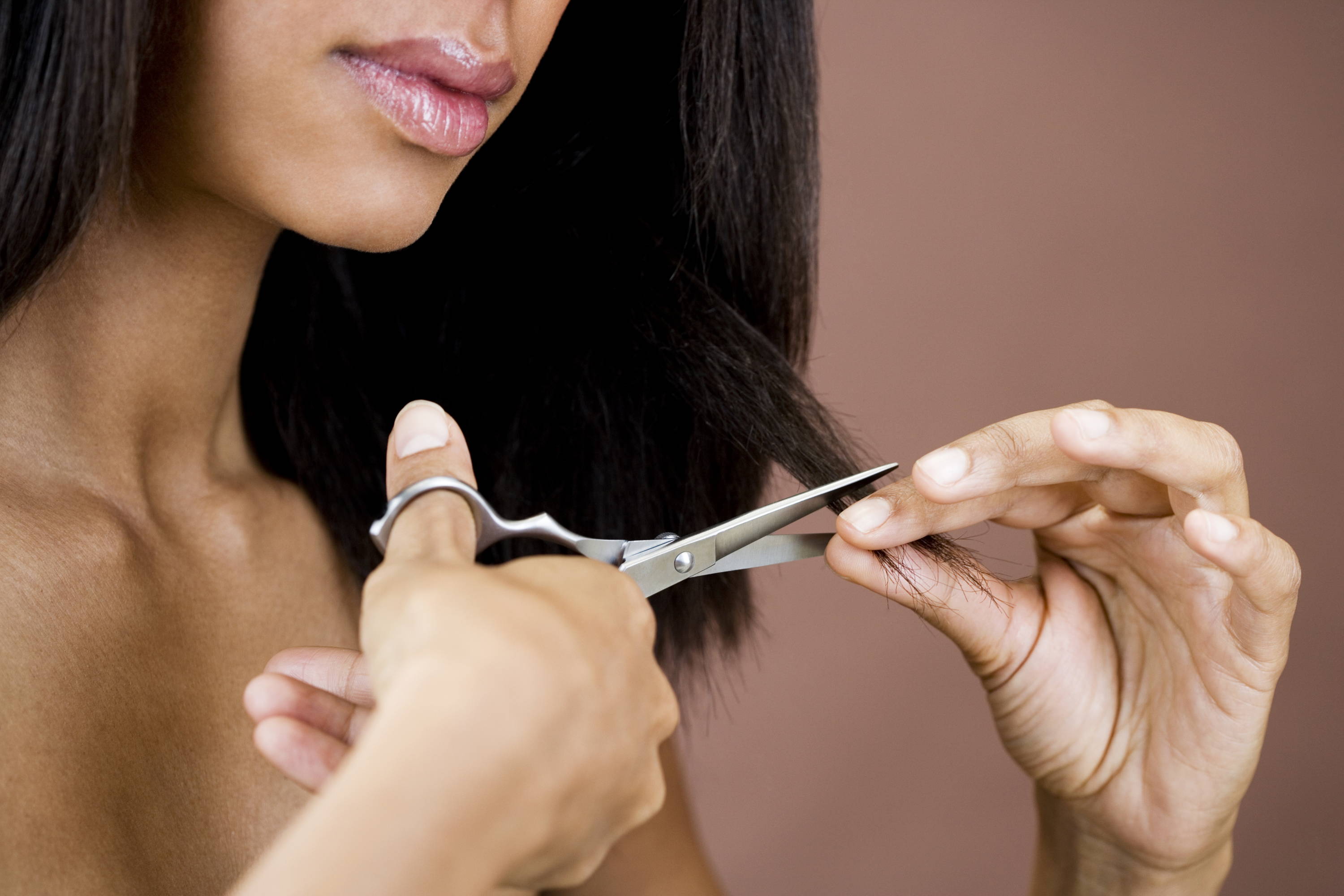 ---
---
-->