Posted by Johnae De Felicis on Mar 18th 2021
Design Essentials is thrilled to announce our new relationship with actress Parker McKenna Posey! If you want to quickly create juicy and voluminous curls with wavy, curly, or coily hair, don't miss Parker's latest tutorial on our YouTube channel. She uses the Almond & Avocado Quick Curls Kit to liven up her curls with thirst-quenching moisture, making them perfectly defined in minutes! Keep reading for step-by-step instructions on how to steal her style.
---
Step 1: Begin with Pre-Wash Day Prep:
Before shampooing her hair, Parker started her wash day routine with some pre-wash detangling action.
To do this, dampen your hair with a spray bottle and section it into parts with sectioning clips.
Parker then works the Almond & Avocado Moisturizing & Detangling Conditioner through her hair, and detangles it from the ends up using a wide tooth comb.
After that, twist your sectioned hair into four parts (or however many you need) to prepare for an easy wash process.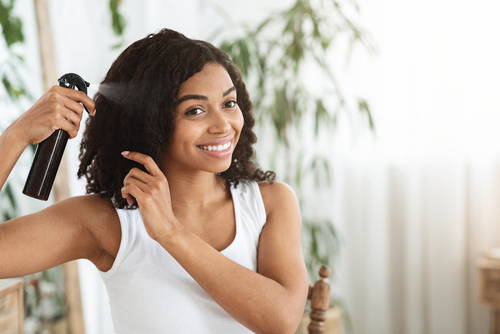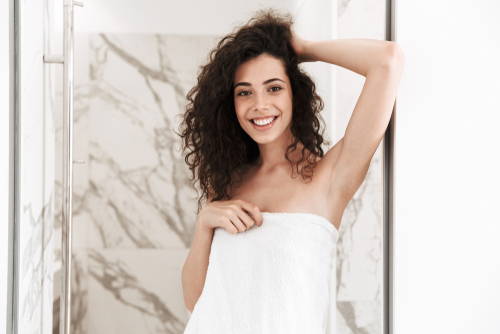 Step 2: Finish Your Wash Day Routine:
At this point, you're ready to cleanse your hair with a thorough washing. Parker shampoos her hair with the Almond & Avocado Moisturizing & Detangling Sulfate-Free Shampoo.
Use enough shampoo to bring your hair to a lather. Rinse thoroughly after that and gently towel blot your hair so that the dampness remains.
You'll next want to apply more detangling conditioner from the ends to your scalp. Comb it through once more and let it sit for a couple minutes.
Rinse your hair a second time to wash out the conditioner. Then, apply a quarter-sized handful of leave-in conditioner for an extra layer of moisture. Parker uses the Almond & Avocado Detangling Leave-In Conditioner in her video.
Repeat the hair detangling process as needed, and make sure that you get rid of any knots and tangles before you move on to the next step.
Step 3: Bring That Natural Curl Pattern Back to Life:
Using her fingers, Parker works a generous amount of the Almond & Avocado Curl-Enhancing Mousse through her wet locs. She then brushes it all the way through (from the top down) to form her curls. If you want looser curls, gently shake them out.
Parker's Pro Tip: Want to know a genius hack for quickly adding curl volume? Finger curling! Watch Parker's tutorial to see her to this effortlessly.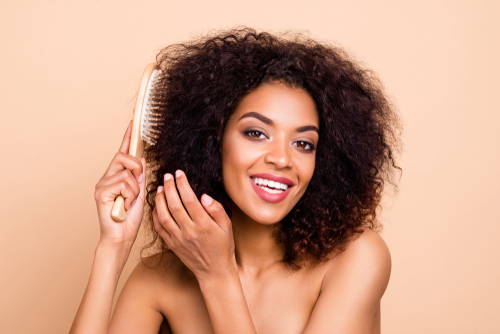 ---
For all your quick curl needs!
---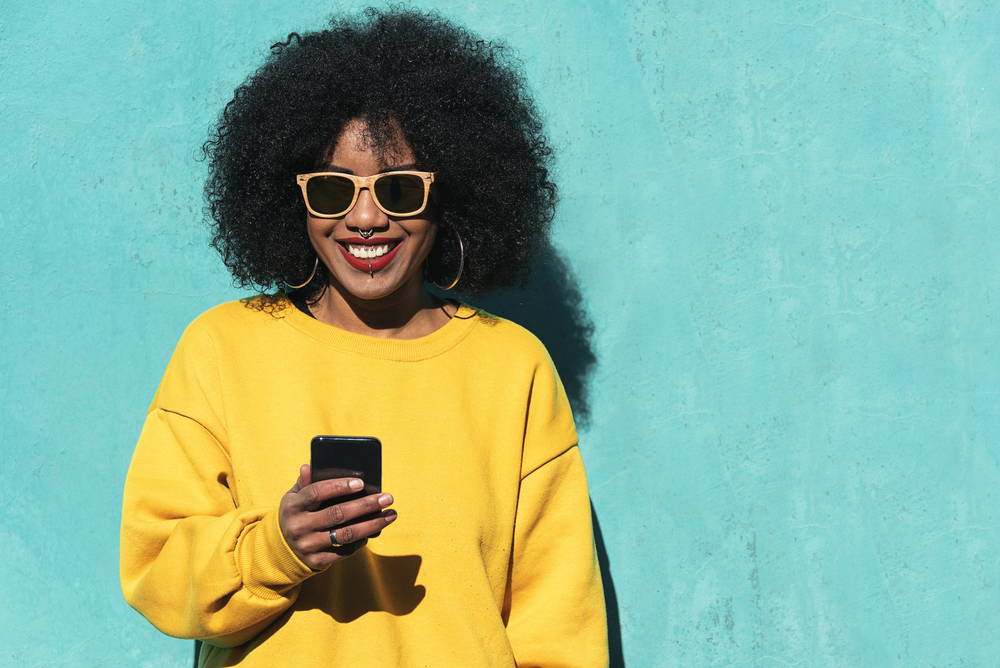 Step 4:
Add the Finishing Touch for Quick Curl Perfection
Now comes the grand finale: the cherry on top for Parker's perfect curls. She applies a few spritzes of the Anti-Frizz & Moisturizing Finishing Spray to give them that picture-perfect glow. Get through this final step and you'll be ready for your close-up in no time.
Show us those bold and beautiful curls, sis! If you recreate this look, be sure to share it on IG and tag @DesignEssentials. Find products from the DE Almond & Avocado Collection here.

-->