Meet Our President: Cornell McBride Jr.
Much can be said about Cornell McBride Jr., President and Chief Executive Officer of McBride Research Laboratories (MRL)-- manufacturer for leading haircare brands Design Essentials® Salon System and Design Essentials® Natural. However, a career of longevity with proven success strategies that led Design Essentials® through innovative breakthroughs, financial growth, global expansion and major retail distibution better summarizes his incredible impact.
Upon graduating from Howard University and earning an MBA from Georgia State University, Cornell immediately followed in the footsteps of his father, Cornell McBride Sr., by taking charge of the family business where he worked his way up to general manager of Design Essentials® in 1990 and then to president in 2010. Under Cornell's leadership, Design Essentials® products have undergone two decades of immense sales growth contributed by increased global distribution, new and innovative product collections and retail expansion. Cornell has kept Design Essentials® legacy intact by committing to the brand's original mission of supporting the business success of hairstylists while making salon quality products accessible and available to all at affordable prices.
CORNELL'S LEADERSHIP ACHIEVEMENTS:
Proven executive management track record and two decdes of experience driving sales growth in the hair care business.
Expanded distribution of the Design Essentials

®

Naturals line into major retail outlets including: Target, Walmart, CVS, Walgreens and Sally Beauty.
Cornell is the mastermind behind catapulting Design Essentials into a global network of educators, retailers and distributors throughout North America, South America, Europe, and Africa.
CORNELL'S EDUCATION BACKGROUND:
Cornell is the proud graduate of Howard University, and earned his MBA from Georgia State University
CORNELL'S PERSONAL PASSIONS:
Family, education and health and wellness
CORNELL'S AFFILIATIONS:
Cornell serves as President of the Global Beauty Alliance, and is also an active member of the DeKalb Chamber of Commerce.


The Atlanta Business Chronicle recognized Cornell McBride Jr. as their Small Business Person of the Year for 2017. This article highlights Cornell's contributions toward making Design Essentials® one of Atlanta's global haircare titans.
Click HERE to read more.

Rich Allen, small business advisor, author and host on School for Start-Ups Radio speaks with Cornell McBride, Jr. on entrepreneurial success, lessons learned and being selected as a finalist for the Atlanta Business Chronicle's Small Business Person of the Year Award.
Click HERE to read more.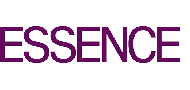 Cornell McBride Jr. along with other members of the McBride family were featured in an Essence.com article entitled, "African-American Beauty Entrepreneurs." The article recognizes the family's success in creating renowned haircare brands including Design Essentials® Salon System, Design Essentials® Natural, Colaura Conditioning Hair Color Collection, and Wave by Design, all of which offer a comprehensive suite of products for healthy, gorgeous hair. Click HERE to read more.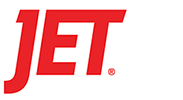 JETmag.com features Cornell McBride Jr. for the launch of Design Essentials® Natural.
Click HERE to read more.

Cornell McBride Jr. gets featured in the Black Enterprise article, "Design Essentials Penetrates the Natural Hair Care Market." In regards to running a business and building a brand, Cornell is quoted by stating, "There must be a reason for you to build a business other than financial. There must be some type of impact you want to make on people's lives." Click HERE to read more.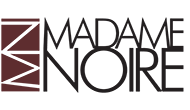 Cornell McBride Jr. gets featured in Madamenoire.com's article, "Even After Decades In Hair Care, McBride Research Laboratories Keeps Up With The Modern Woman." In regards to more women wearing their hair in its natural state, Cornell says, "And now, it's an evolution. Women are exploring natural [hair] because of liberation."
Click HERE to read more.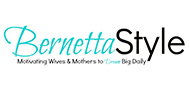 Cornell McBride Jr. was featured on Bernettastyle.com for recently celebrating 25 years in business. "Our products are based on texture not color of skin" he says in the article. Click HERE to read more.
Press Inquiries:
Press inquiries for Cornell McBride Jr. should be directed to Tori Allen at tallen@brainchildassociates.com

The Natural Hair Industry Convention, Panel Discussion

Date: 11/12/17

Location: Renaissance Atlanta Airport Gateway Hotel

For More Information: Thenaturalhairindustryconvention.com

Listen as Cornell McBride Jr. discusses the state of the natural hair industry alongside an all-star panel of industry experts, including Renee Morris (CEO of Uncle Funky's Daughter), Prof. Devin Robinson (Entrepreneur, Business and Economics professor and author), and Anita Hill-Moses (Owner/Stylist of Braids And Dreds Salon & CEO/Product Developer of Natural Hair Restoration Products).

The Society Industry Book Launch Party & Cover Reveal

Date: 11/11/17

Location: The Society Studios

For More Information: www.thesocietybook.com

Join Cornell as he serves as the host honoring the TOP beauty pioneers of the south at the launch and cover reveal party for The Society Industry Book, produced by the renown beauty photographer Drexina Nelson. To learn more about this exciting, new project, including a full list and background on honorees, visit www.thesocietybook.com.
Interested in booking Cornell McBride Jr. for an upcoming event? Please contact Tori Allen at

tallen@brainchildassociates.com
Follow Cornell McBride Jr. on Social Media for Business Updates and Events!
@designessentialshaircare
@CornellMcBrideJ
@

cornell_mcbridejr
Keep up with Your Favorite Design Essentials Products and News on Social Media!