Posted by Kiana Glasper on Apr 9th 2021
2020 was a tough year for the salon industry.
COVID-19 threw a wrench in the profitability of numerous salons, putting many out of business and forcing millions of salon owners to adjust their business models.
Previously on the Design Essentials blog, we shared some tips on how to successfully rebuild your salon post-lockdown.
With the 2020 lockdown in our rear view mirrors, salons across the country are slowly opening back up.
Are you still in the process of reopening your doors? If so, there are a few details you should iron out before the big day.
As your partners in style, Design Essentials wants to ensure that your salon is set up for success during challenging times like this. That's why we're now sharing our tips for a safe salon reopening.
---
#1: Create a Safer
Environment for Clients

Salon reopenings are a bit different than the reopening of a regular business. Ok...more like a lot.
The role of a hairstylist requires being up close and personal with clients to fulfill their needs. While social distancing isn't completely possible for the work you and your stylists do, there are other ways you can operate the salon in a safer manner.
We recommend that you check your state and local laws for reopening best practices.
The CDC and The Professional Beauty Association have provided safety guidelines of their own so that brick-and-mortar businesses can prevent the spread of coronavirus.
Additionally, here are some common strategies that other salons have implemented to create a safer environment for their clients:
A Social Distancing-Friendly Salon Layout: If you've been aiming to renovate the layout of your salon, now is the perfect time to do so. Just make sure that it's redesigned with social distancing measures in mind.
A great starting point would be to reduce the amount of stations in your salon, ensure that each station is at least six feet apart from each other, and install plexi-glass dividers between them. You can find them on Amazon for $249.99.
Depending on the size of your salon, you may need signage that keeps salon traffic flowing in a singular direction.
Clients should feel as safe as possible while with you, and these measures will further push you towards accomplishing that goal.
Pre-Booking Solutions: Many salons have done away with walk-in appointments during the pandemic, and they now require clients to pre-book their visits ahead of time. Honestly, it's probably best for all salons should go this route.
With the right online scheduling software, you'll make it easier for clients to book appointments with you virtually.
A platform like Acuity Scheduling should do the trick. Their monthly subscription price ranges between $15 - $50/month.
It would also help to hire a phone answering service that can schedule appointments by phone (on your behalf). AnswerHero is an amazing solution for that, as they have staff on hand who can answer calls on your behalf around the clock. They also have monthly subscriptions that run from $79 - $749/month.
At the very least, your clients should confirm their bookings within 24 hours of their appointment time. That way, you'll have enough time to communicate safety precautions–like temperature checks–in advance, and confirm that your clients are COVID-free.
Update your check-in process in a way that reduces traffic in the lobby. Instead of checking in at the front desk, clients could check in with a phone call upon arrival and wait outside until it's their time to be seated.
Keep It Clean: Make space in your closet for extra cleaning supplies, because you're going to need them.
Of course, a thorough cleaning of the salon is something you'll need to do before reopening. Disinfect every surface, nook, and cranny of the salon interiors with EPA-approved disinfectants, and consider power-washing the outside of the building as well.
Prepare to implement a more rigorous cleaning regimen to protect the safety of your clients and employees. Have stylists sanitize their stations after every appointment, well before the next client arrives.
Anticipate washing towels, linens, and smocks more frequently than you normally would. Better yet, disposable salon capes may even serve as a good investment during this time. They're available on Amazon (in bulk) for $23.99.
If you want to take things a step further to fight germs, you can also cover all furniture and salon chairs with a plastic covering. You can buy a roll of it for around $22.04.
Consider removing items in the salon that welcome shared contact, like magazines and credit card machines.
Rather than have clients pay for their services the traditional way, you can offer touchless payment options like CashApp and Venmo as alternatives. That means no cash.
Most importantly, add hand sanitizing stations throughout the salon to provide clients with the necessary means to keep their hands clean. These touchless hand sanitizer dispensers are available on Amazon for $93.45.
Mandated Mask Wearing: Establish a mask-wearing policy that applies to both employees and customers.
It also wouldn't hurt to have disposable masks on hand for those who forget theirs. Bulk orders of disposable masks are available online for as low as $8.49.
A Limited Salon Capacity: Reduce the amount of occupants who are permitted to be in the salon at once. Select a maximum salon capacity that aligns with that of your state and local regulations.
---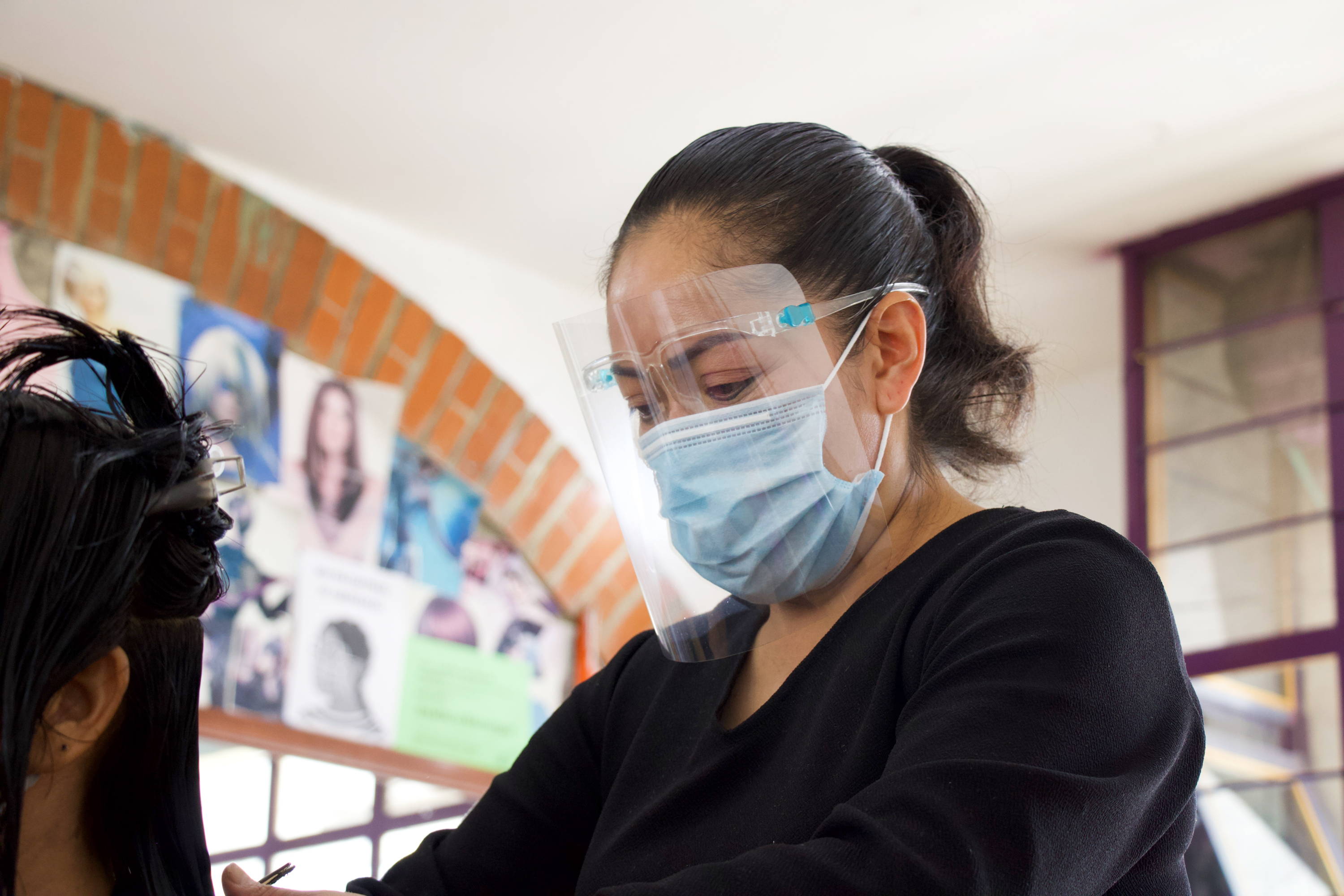 #2: Protect the
Health of Your Staff

Your employees also need to feel comfortable enough to work within the vicinity of the salon.
To ensure that their well-being is accounted for, you'll need to put more safety measures in place and update the employee handbook with COVID-friendly protocols.
Here are some employee rules and best practices you can start implementing immediately:
Have a company-wide training session to educate staff on the new guidelines.
Mandate mask and glove use. Disposable gloves can also be brought in bulk on Amazon. To get the good kind, you're looking at an estimated price of $24.95.
Check their temperatures before the start of each shift.
Require hand washing before and after every appointment.
Ensure that there are never too many stylists in the salon at once.
Stress the importance of your staff staying home when sick.
---
#3: Join the Design Essentials Affiliate Program

Do you recommend Design Essentials products to your clients?
As we mentioned earlier, your customers should avoid shared contact and close proximity at your salon as much as possible.
By promoting products that you would normally sell in-store on your website, you can prevent both.
Become a Design Essentials affiliate and rack up on commissions when your clients purchase our products using your affiliate link. To sign up today, fill out this form.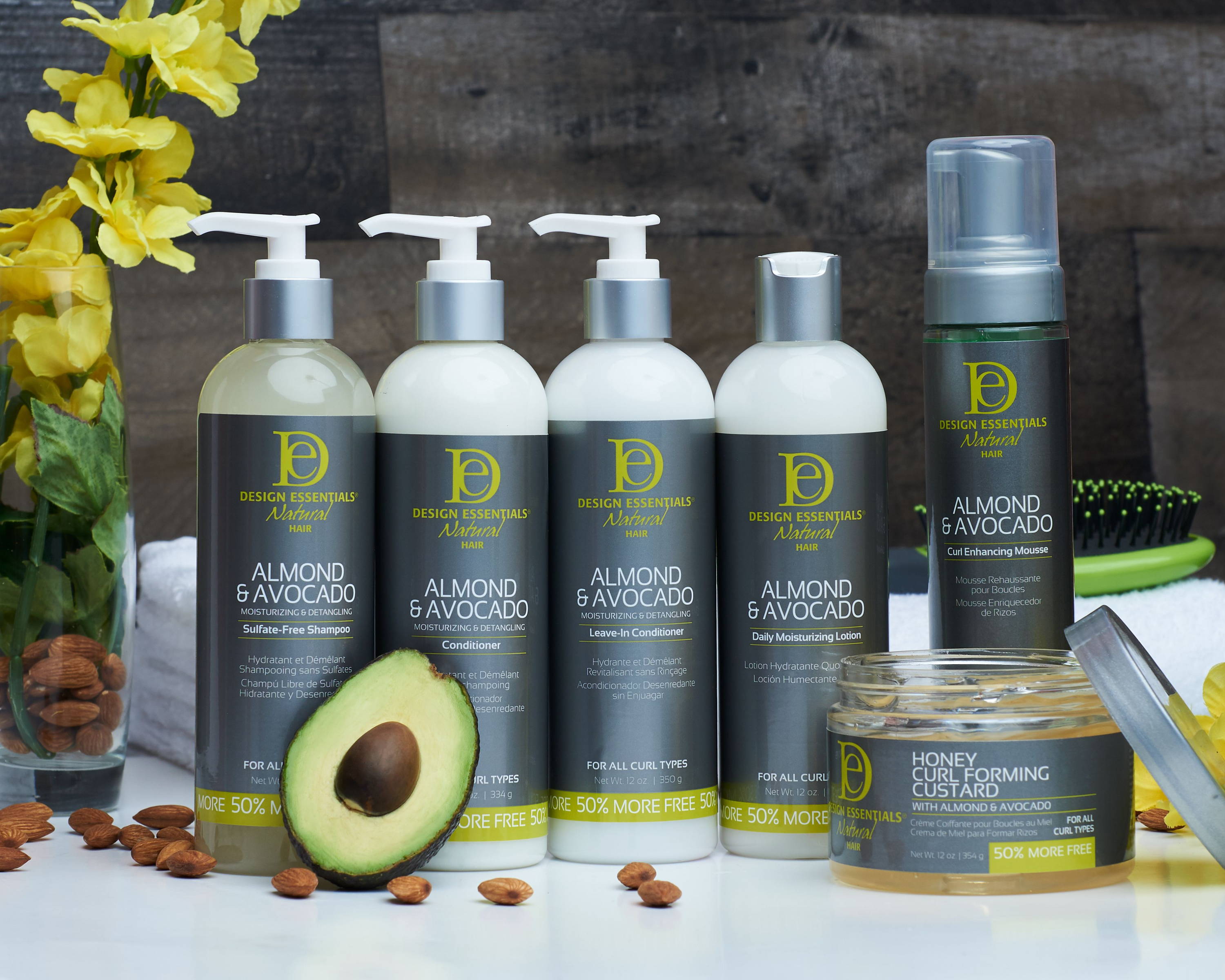 -->