Posted by Johnae De Felicis on Mar 30th 2021
Can you believe it's almost Easter Sunday? Time flies like the wind these days, especially when you have little ones who won't stop growing! On that note, if you will have a head start on planning their Easter looks, you'll also want to plan out the perfect hairstyles to match.
Children have the most delicate tresses. Heavy styling, or even use of the wrong hair products, can lead to early breakage that could easily be avoided. You just have to make sure that their hair is handled with special care, and that the styles you choose for them are kid-friendly. By being mindful of these things, you'll find it easier to maintain your child's hair and keep it in a healthy condition.
Looking for ideas? Design Essentials has all the inspiration you need for a Spring-friendly hair regimen, and Easter-ready hairstyles that are fit for your baby loves. Find super cute and adorable looks for all hair textures.
---
Style #1: Sunday School Waves w/ a Criss-Cross Side Part
Want to produce waves with extra body and volume (minus the dryness)? Follow this tutorial and we'll show you how. First, section your hair and evenly apply the Curling Crème to each row. Once that's done, you can either leave their natural waves as is, or enhance them with more styling. Up to you!
For heat-free styling, you can use flexi-rods to easily add more volume to their waves. The quickest route, of course, is gently bumping their hair with a curling iron. Do one or the other, and you've completed the first half of the styling process. Next, it's time to create the criss-cross side part.
Divide the side part into three rows. Using the top two rows, section them into 12 small parts and secure them with tiny ponytails. Since it's an Easter hairstyle, you might as well go all out with colorful rubber bands.
Take the first ponytail that's closest to the top of the forehead, and connect it with the ponytail that's diagonally across from it.
Secure the connected strands with a second rubberband. Repeat this process until you work your way down to the final section.
The goal is for the connected strands to look like little "X's." If it creates a criss-cross effect that looks similar to what you see in the picture, you're on the right track!
Braid the third, bottom row into a halfway-complete cornrow. Where the cornrow stops, secure it with a rubber band and leave the remaining portion of the section to blend with the natural waves.
That's it!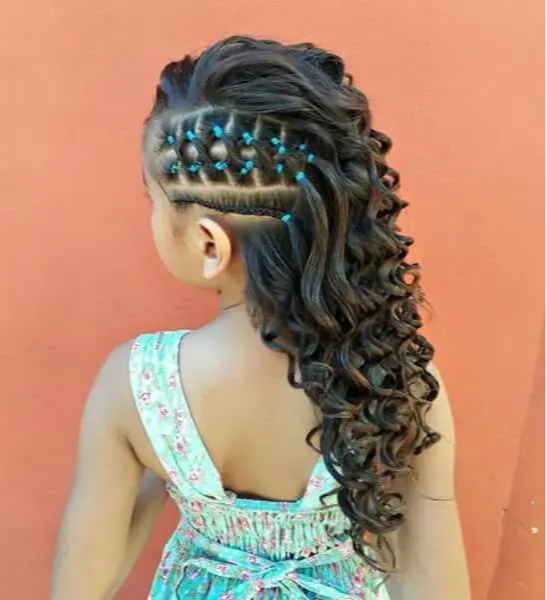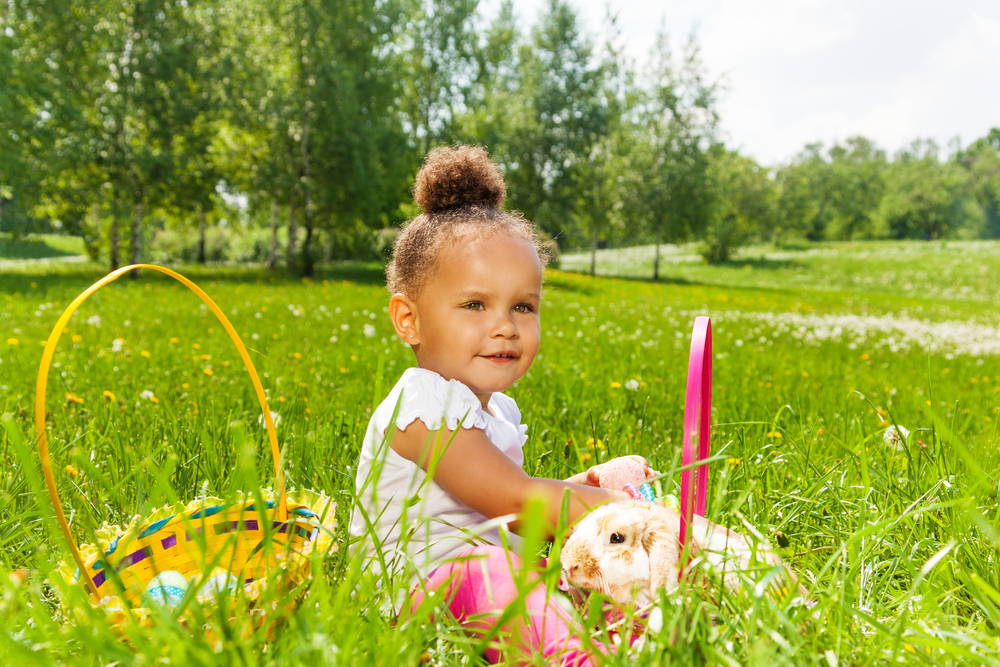 Style #2:
Curly Easter "Buns"
Tik Tok influencer @AlyssaAAlberts effortlessly creates the cutest curly hair buns for her baby girl. In her tutorial, she styles them three ways using the Anti-Frizz Curl Defining Gel from the Natural Almond & Avocado Collection.
For each style, she first wets the hair with a spray bottle. Then, she proceeds to lay her edges with generous amounts of the Curl Defining Gel.
The three looks she creates are as follows: half buns, the braid-to-bun look, and full buns. To top it all off, she uses pretty bows for styling purposes. Like the Easter bunny hops, natural curls quickly spring back into shape with the Design Essentials Curling Crème. It's the perfect companion for the Curl Defining Gel.
Click here to watch the tutorial!
Style #3: Springtime Twists w/ Beads or Bows
These easy, two-strand twists double perfectly as a protective style that can last for several days at a time. After completing the wash day regimen, achieving this look should only take 3-4 steps. Simply section the hair based on the size of the twists you're aiming for, twist, add beads or bows, and go!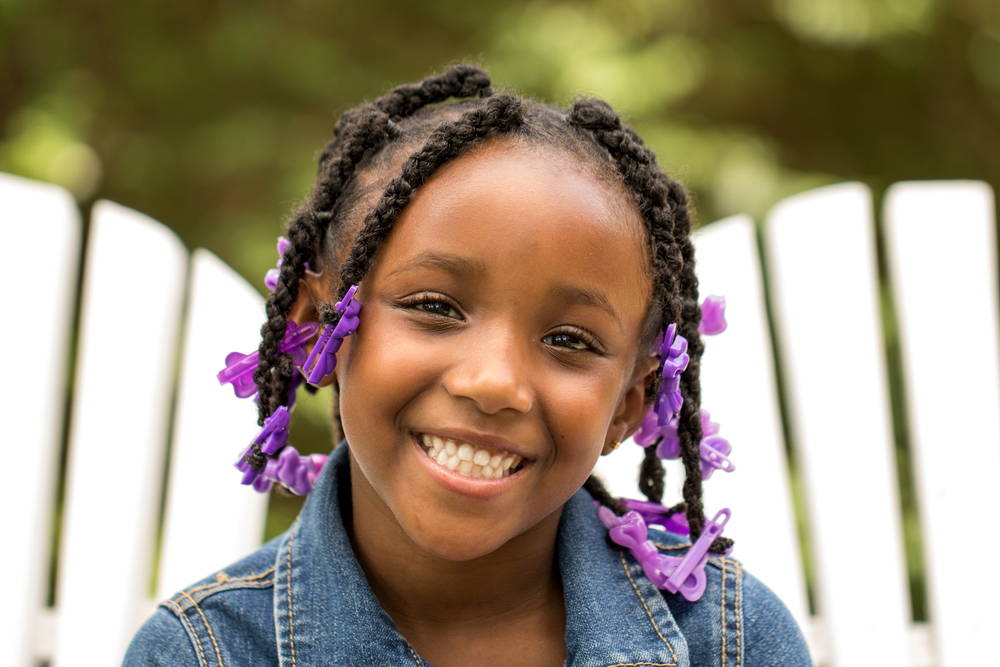 -->