Posted by Johnae De Felicis on Feb 14th 2021
This Black History Month is one that is extremely special to us. As we recognize historical black excellence in all forms through the month of February, Design Essentials is also thrilled to celebrate 30 years of beauty, innovation, and excellence in the hair industry.
---
Three Decades of Black Excellence in Beauty

What started as a family owned-and-operated company has expanded into an organization of dedicated distributors and employees, who have made tremendous efforts to continue pushing the company's vision forward.
Our history in the hair business runs deep. For over 30 years, the Design Essentials brand has prided itself in offering a timeless collection of hair care products to meet the needs of today's consumer.
Design Essentials has also played a role in building black businesses with our signature line of professional products (sold exclusively to licensed stylists and barbers).
We set our sights on empowering the black community one salon at a time, and by partnering with hair stylists and salon owners through our distributor network, we've managed to accomplish just that.
---
Cornell McBride, Sr., the founder and former President & CEO of McBride Research Laboratories (the parent company of Design Essentials), has always strived to be a gamechanger in hair care.
His own legacy began when he co-founded M&M Products Company in 1973, where iconic brands like Sta-Sof-Fro, Moxie, Sof-N-Free, and Curly Perm were born.
Decades later in 1990, Design Essentials was introduced to the world. Fast forward to today and we still have that same commitment to serve our customers the best way we know how: as your partner in style.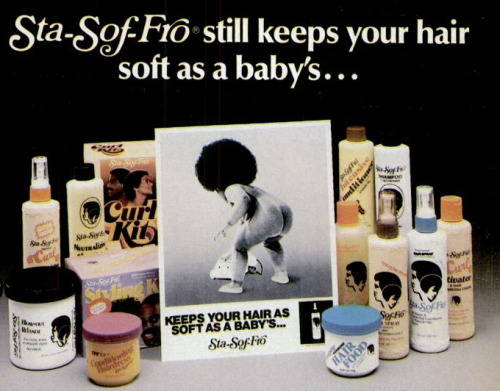 ---
The Future of Design Essentials

Exciting things are in store for the Design Essentials brand. As we look into the future, our plan is to broaden the global reach of Design Essentials and diversify the product collection with body and skincare products.
It's been an amazing ride thus far of growth and innovation. As the brand continues to evolve for the years to come, we look forward to you–our customers and professional partners–evolving with us. Do stick around!