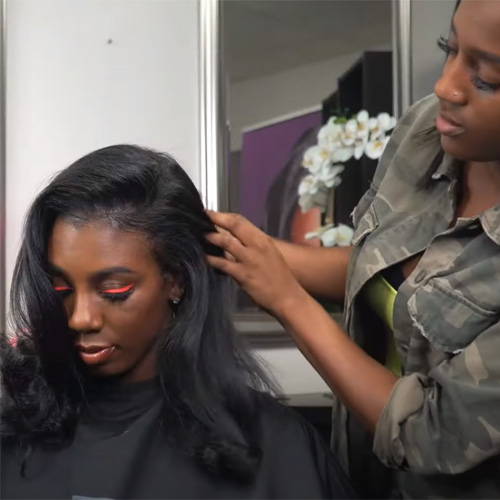 Silk Press on
Fine Hair with Platinum Volume

Our Platinum Volume Collection gives fine hair the boost of life and blast of protection to slay all season long, without weighing your hair down! Infused with grape seed extract, the Volume Collection is specially formulated to add thickness and body to fine to normal hair.
4 Color Techniques Worth Mastering This Winter
Winter hair color season is only a few weeks away and it's all about creating beautiful natural blends using advanced color techniques. Clients want color services that require fewer visits to the salon as they experience regrowth. In short, they want "Instagram hair" and you can give it to them with these four techniques.