Posted by Design Essentials on Jan 8th 2020
Hairstylists are creatives! By nature, you constantly seek change in your professional life in hopes of becoming a better version of yourself. Sometimes this desire for elevation can be as small as changing the decor in your styling space. Or it can be as big as stepping out on faith to establish the freedom of salon ownership. Whatever it is that you wish to make different, know that we're rooting for your success! So, keep reading to explore 3 popular changes you might consider making to evolve your styling career:
1. BE YOUR OWN BOSS: LEASE A SALON SUITE
If you're frustrated with booth renting or working on commission, then leasing an individual salon suite may be the right career change for you. Salon suites are the "new black." These move-in ready spaces continue to gain popularity because they afford the opportunity of salon ownership; and majority of stylists who make this boss move often acclaim that the advantages of leasing a salon suite outweighs the disadvantages. But we'll let you be the judge. We gathered a list of pros and cons to help you best decide if owning and operating a salon suite is the change you're looking for.
Advantages to leasing a salon suite:
Well known businesses like

Sola Salon Studios

or Salon Lofts

come fully-equipped with high-end styling chairs, shampoo sinks, hair dryers, tool carts, and storage cabinets. Other amenities may also include being able to paint your space the color of your choice, on-site laundry, WIFI, limited liability insurance, and 24-hour access to your salon space.
Salon suites are financially affordable. Ranging between $200-$550 per week; depending on the size of the salon suite leased.
Stylists have complete freedom over their salon suite environment, work schedule, choice of retail products, booking software, and service menu pricing.
Some salon suite companies offer free business tools, education resources, and retail sign-on bonuses.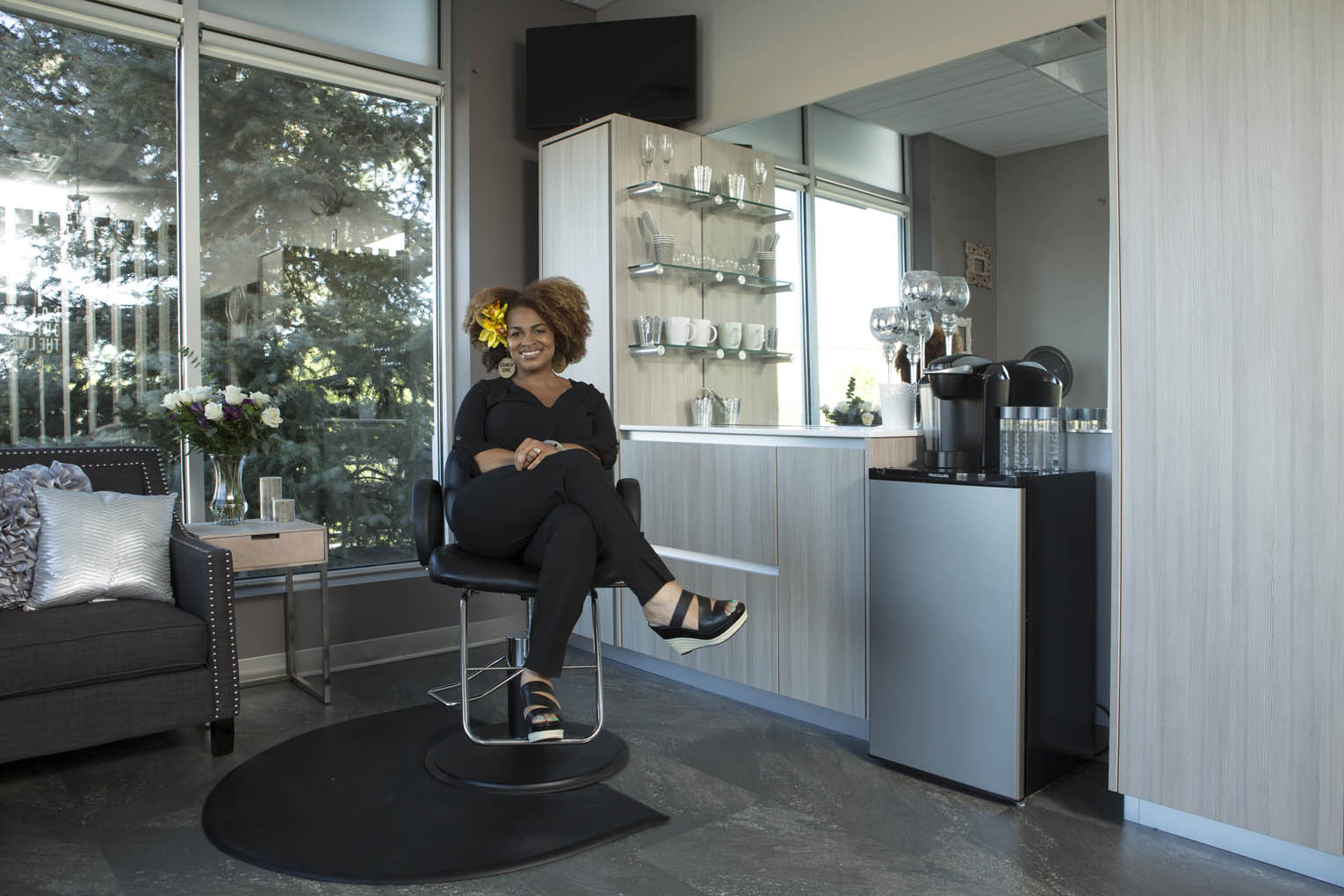 Photo credit // Sola Salon Studios
Disadvantages to leasing a salon suite:
Startup costs! Be advised that there are other financial responsibilities in addition to monthly rent and expenses that must be planned for, such as:

Security deposits due to suite owners to secure your new salon space

Extra salon furniture or equipment not included in the terms of your lease

Salon marketing materials: business cards, service menu cards, and website/domain subscriptions

Salon Inventory & Retail

Booking/Appointment Software

Credit card set-up and processing fees
Marketing & Advertising. When you go into business for yourself you must have the marketing knowledge and software tools to be able to attract new clients and retain existing ones. This requires a marketing plan which should include email campaigns, social media engagement, client loyalty programs, promotional calendars, and community involvement.
Accounting Fees & Taxes. As an independent salon owner, you will be responsible for paying your own federal and state taxes. This calls for additional resources to hire an accountant and/or utilize accounting software for bookkeeping.
Now ask yourself, "Can I afford to make this career change? Do I have the assured income coming in to lease a salon suite?"
Here's the best way to find out: determine your income by estimating the number of services (total sales dollar) you'll complete in the first month. Subtract that by your expenses and startup costs. Did you break even? Or are you in the red? This signifies if you have the financial means to lease a salon suite and see a profit! If you're still unsure, consult with a financial adviser to truly understand the numbers.
2. STOP TRYING TO DO EVERYTHING: KEEP YOUR SERVICE MENU SIMPLE
Are you in need of a change because you're experiencing behind-the-chair burnout? If so, we suggest decreasing or simplifying the number of services you offer. In other words, work smarter, not harder. Do you want to be known as the stylist that's good at everything? Or the stylist that's GREAT at one particular service?
Some of the most influential hairstylists in our industry are considered the "best of the best" because they have mastered a specialty service and only offer said service to their clientele. Think @stephenwebsterbeauty specializing in healthy blonde color, @najahliketheriver recognized for short hair precision cuts, or @metowi known exclusively as a Microlinks master and innovator.
Photo credit (left to right) // Instagram: @stephenwebsterbeauty, @najahliketheriver, @metowi
These extraordinary stylists and others like them are excelling in their careers because they made a change; they don't do it all. And their decision to only offer specialty services has given them the scope to:
1. Price their services well above industry average due to the high demand of clients looking to snatch up their next available appointment. Can you believe some clients are willing to book 3 to 6 months in advance just to experience these specialty hair services?
2. Earn higher incomes without needing to work long hours or service a particular number of clients in a workday. The image below shows the difference in total sales within an 8-hour day by a stylist offering a specialty service menu vs. a stylist offering a full-service menu: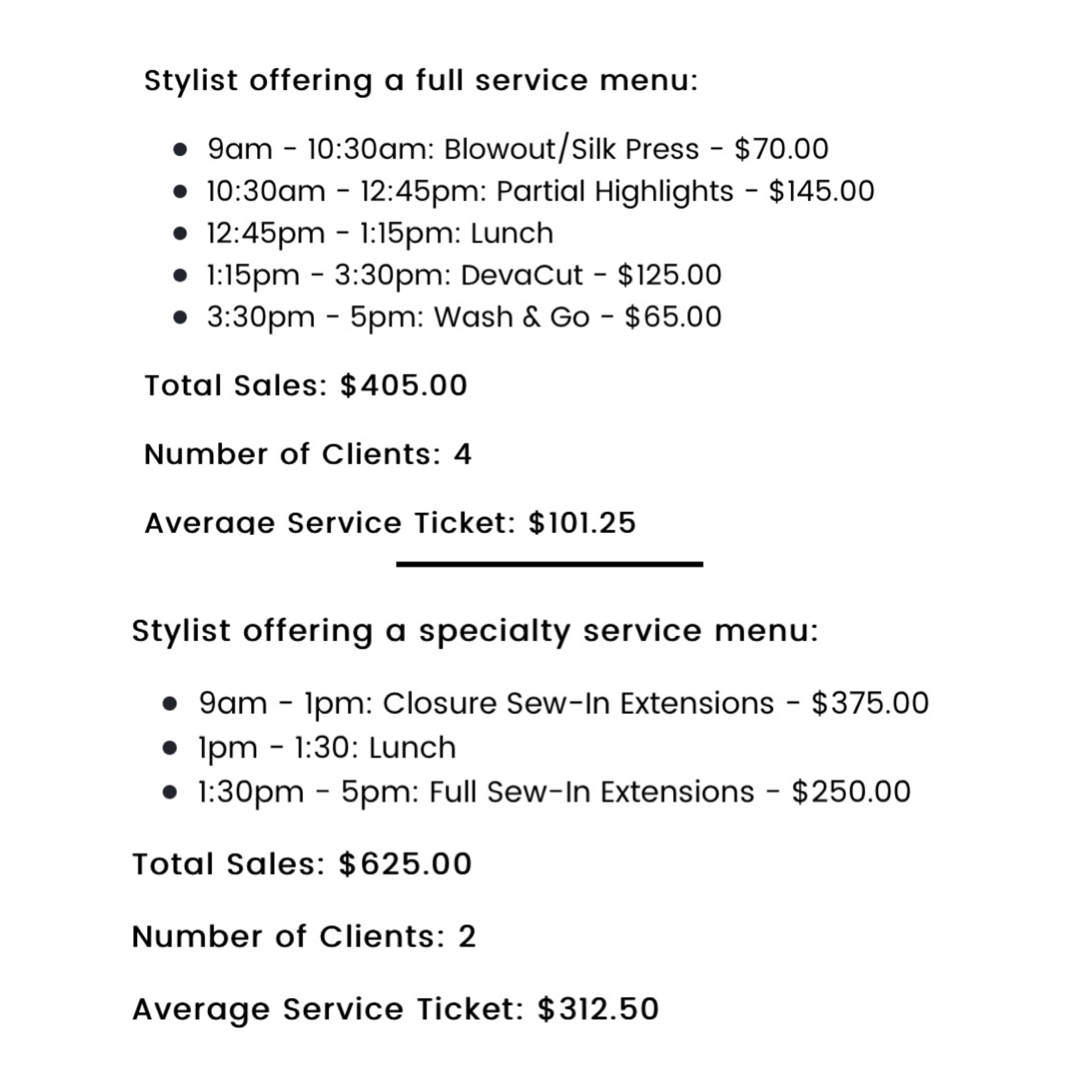 Service menu simplicity is looking pretty good right about now, right? Fortunately, the hair industry is always evolving with new innovative techniques, so we encourage you to learn a new skill or enhance a service you already enjoy providing. Then get to the bag!
3. MAKE HAPPINESS A PRIORITY: CLEAN UP YOUR CLIENT LIST
Fact: Each and every one of your clients should bring you joy when they sit in your chair.
If they don't, then it's time to remove them from your client list. Especially if the hassles of servicing a difficult client is no longer worth the money to you. Or even worse, those cringe worthy clients end up costing you money by interrupting your salon's cash flow. This is not okay, and you deserve a change! Here's how to identify behaviors of a difficult client, followed by professional tips to rid them off your client list.
Common signs that it's time to breakup with a difficult client:
They don't respect your time. If a client constantly runs late for their appointment, often requests last-minute service changes, or disregards your cancellation policy...Let them go.
Nothing you do is good enough for them. The shampoo bowl is uncomfortable. The blow dryer is too warm.

Their ends look frizzy, but they refuse to have a trim. If you have gone above-and-beyond to provide a service and the client always finds a way to complain when they don't get the results they expected...Let them go.
They disrespect you or your salon team by acting irrationally or unprofessionally during their salon visit...Let them go.
They expect something for nothing. Does the client question your service pricing, asks for discounts, or refuse to pay for their services? If yes...Let them go.
They're toxic and drain your positive energy...Let them go, period!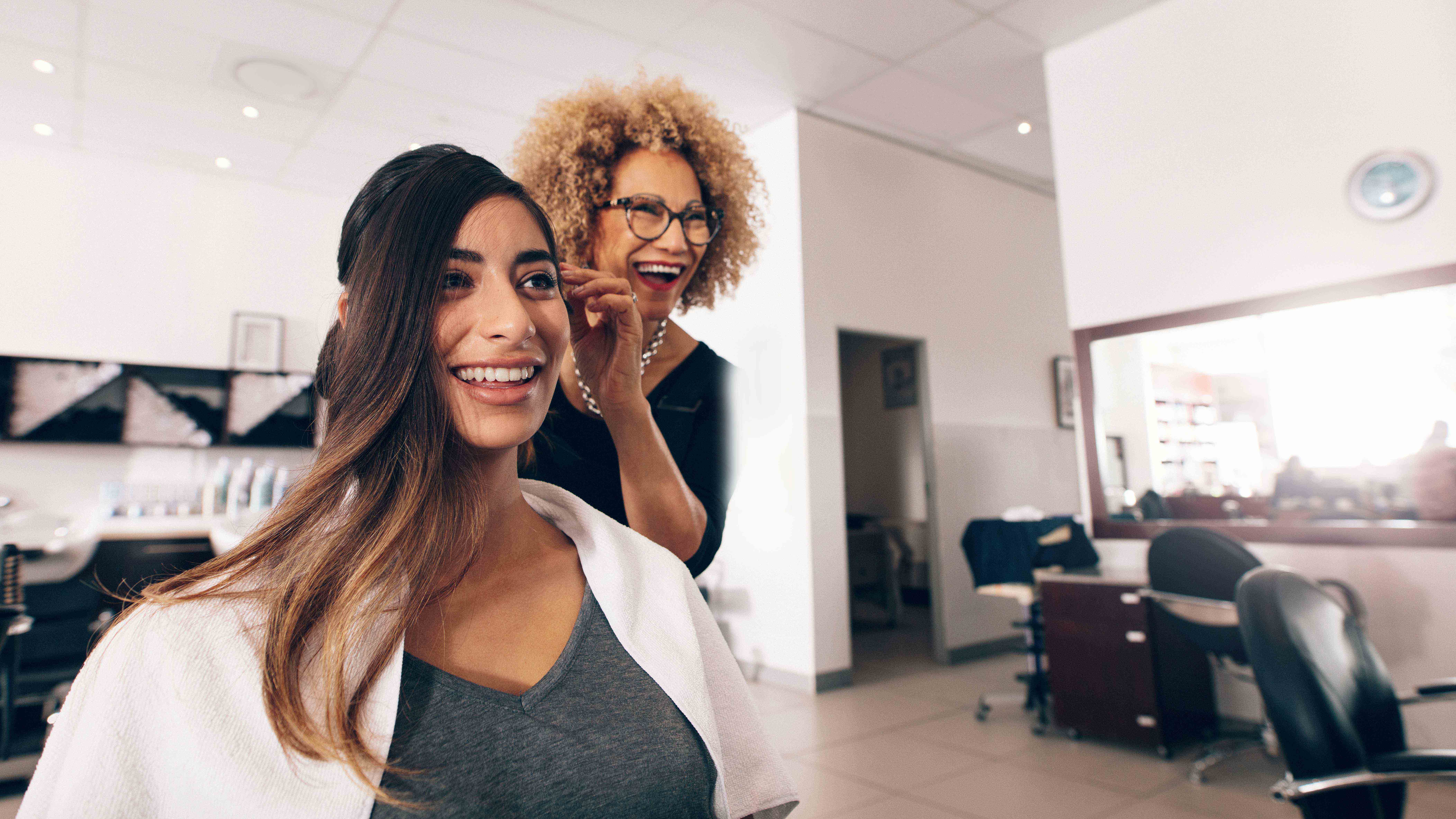 Best practices to remove a client from your client list:
Start the process with a personal email. Be direct, but not harsh. Explain that due to personal reasons you will no longer be able to service them. If possible, refer them to another stylist that may be a better fit.
Follow-up with a phone call to talk your client through the process and answer any questions. Keep it professional - resist any personal attacks, don't allow them to trigger you, and don't give in. The goal of the call is to thank them for their loyalty without any bad blood.
Finally, don't engage. The information stated in your email and over the phone stands. Never go back-and-forth with a client. Remember you have a brand image to protect.
It's important to us at Design Essentials that our professional community continues to embrace change! We hope this blog has given you the motivation to boss up in the new decade. Happy 2020!
"It's only after you've stepped outside your comfort zone that you begin to change, grow, and transform."
-Roy T. Bennett