Posted by Chanel Robinson on Nov 1st 2019
Tears...Screaming...Head Jerking...One of the many phases you may experience when dealing with a child who suffers from a tender-head. But what exactly causes a child to be tender-headed?
Dermatologist have associated the term as 'having a sensitive scalp that is easily irritated during hair styling procedures'. This is often attributed to a scalp condition or skin disorder, and symptoms can include sensations of pricking, burning, or tingling on the scalp. Consequently, tender-headed children often experience anxiety due to the pain they feel when having to get their hair or scalp manipulated. And if you're the one doing the combing you probably suffer from anxiety too!
But caring for a tender-headed child doesn't have to be stressful. Check out our 4 (Stress-Free) Styling Tips on How To Care For Children With Tender-Heads.
Styling Tip 1: Detangle, Detangle, Detangle
Before you begin cleansing or manipulating the scalp of any child that is tender-headed, ALWAYS begin detangling on completely dry hair.
Contrary to popular belief, the hair strand is strongest in a dry state versus being wet. Therefore, dry detangling your child's hair (with patience and love) will help eliminate tension on the scalp when loosening knots and tangles.
For coarser hair textures, we recommend using a wide-tooth comb or gently finger detangling in clean, parted sections. Lightly coat your fingers with a smoothing oil, like Design Essentials Botanical Oils to protect strands from friction and snagging. For looser wavy patterns, use a vent brush (we swear by the Denman brand) and detangle starting at ends working up to the roots.
Photo credit: curlsundertood.com
Style Tip 2: Use Products That Soften The Hair
Okay, you've tackled detangling, now it's time to wash and condition. But not with just any ol' thing laying around in your bathroom - you need nourishing hair products made specifically to soften and detangle your tender-headed ones mane.
We suggest Design Essentials Almond & Avocado Moisturizing & Detangling Collection. This time-saving trio will save you up to 30 minutes detangling time by replenishing moisture, providing excellent slip for comb-through, and reducing frizz and breakage. Believe us, after just one use, wash day will become more manageable for you and your little one.
Design Essentials Natural Almond & Avocado Collection
Style Tip #3: Choose Low Tension Hairstyles
When it comes to children, most parents prefer low maintenance hairstyles like braids or twists because they require very little daily upkeep. However, if your child is tender-headed you should avoid such styles because they often put too much tension on the scalp and hairline.
Instead opt for cute, kid friendly hairstyles that require less tension, yet will last until the next wash day with the proper bedtime upkeep. Try buns, mohawks, and ponytails! These creative styles are great for tender-headed children because they're quick and require little tension. Check out the gallery below for suggested styles that your child can rock for 7-10 days with the use of a bonnet at night. In the morning, simply spray hair with Design Essentials Almond & Avocado Curl Control Shine Mist to refresh.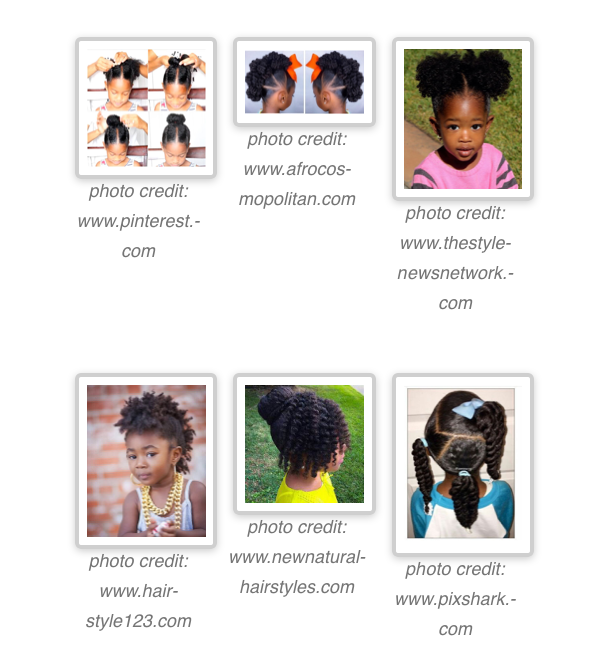 Style Tip #4: Set The Mood For Your Child

As mentioned, children who are tender-headed often have anxiety about wash or style day. So set the mood for them with positive vibes! After all, getting their hair combed should be a positive experience. Talk them through the process of what to expect, let them watch their favorite movie or play a game on a tablet, and last but not least, have fun and enjoy your time together.
Watch this video as Huetiful Salon Creative Director, Nina Christmas, demonstrates relaxing her daughter for a stress free wash day!
So, the next time you have to care for a tender-headed child, remember these 4 Design Essentials Styling Tips. Add in an abundance of tender, love, and care - and you should be all set!