Posted by Design Essentials on Nov 22nd 2019
It's never too late to learn how to braid. Over-hand braiding, under-hand braiding, stitch braiding – we're here for it all if the technique you use promotes healthy hair retention and doesn't put too much tension on your child's scalp or edges. We interviewed braider Keyatta Cole and her advice to any parazent who is a beginner braider is, "Practice, be patient, and practice!" Keep reading for more of her expert step-by-step braiding tips:
Design Essentials: Before we get into braiding techniques, what is the biggest misconception regarding children wearing braids and hair growth?
Keyatta Cole: The longer you leave the braids in, the better. That's completely false. This can really damage your child's hair. [The hair can become] too tangled to comb and debris can mend. It also causes headaches and loss of hair.
Design Essentials: For beginner braiders, how important is parting? And what parting techniques do you recommend to create a beautiful style?
KC: Being a beginner is just that...It's all about trial and error. My advice is take your time, section the style and definitely make sure the hair is detangled. Move around the head and try not to hesitate while creating your lines. Practice, be patient, and practice! DE PRO TIP: For thick textured hair, make additional sections as needed to allow for increased ease and control. Don't try to part through an entire section of hair in one pass. Instead we recommend using a tail comb to part a little hair at a time, then separate sections with butterfly clips.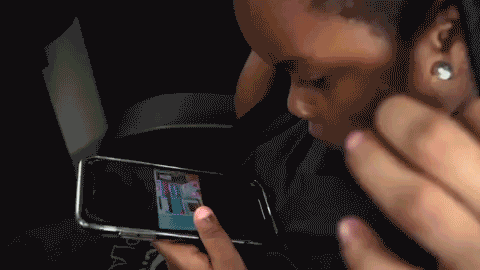 Design Essentials: What grab techniques do you suggest to alleviate tension at the hairline and edges?
KC: Don't pull. You can achieve neat braids without all the pulling. Just grab. Also grab enough hair in the beginning of your braid...Meaning not three strands of hair but not enough for box braids neither. I usually grab hair doing the "over-under-grab" method. After any braided style, I follow up with an essential oil such as Tea Tree or Vitamin E. I love the Scalp & Skin Care Collection by Design Essentials.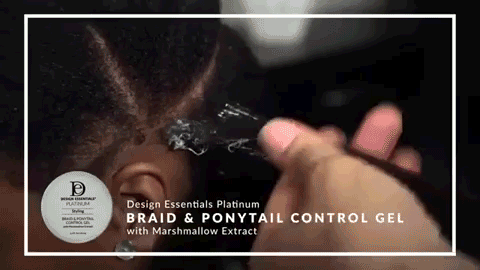 Design Essentials: Using rubber bands at the scalp, should it be avoided?
KC: Rubber bands at the scalp can cause damage if they're too tight, left in too long, and/or removed incorrectly. They can be used but I warn parents of these issues, so damage doesn't occur.
Design Essentials: When braiding children's hair, what tips do you have to avoid hair damage/breakage?
KC: My advice to parents are:
Moisturize the scalp and hair as necessary.

Teach kids about hair maintenance: keeping their hands out of their hair and sleeping with a silk pillow and/or

scarf.
Take down braids after no more than 3 weeks and let your child's hair breathe while clean and free.
Design Essentials: Any last words of professional advice for a beginner braider?
KC: Again, PRACTICE!! Do research, watch videos. New methods and techniques come about all the time so "stay in the know" and if possible ask questions and subscribe to vlogs.
Watch below as Keyatta creates a beautiful braid transformation on Harley, a first-grader! And for more braiding tutorials subscribe to the Design Essentials YouTube Channel.