Posted by Design Essentials on Nov 22nd 2019
As a professional hairstylist, it is assumed by clients that we all know how to braid. And how dope would that be if it were true?
Truth is, many stylists are still learning and perfecting the craft of popular braiding techniques. But to do so with confidence, it's important to have a good understanding of braiding basics. So, welcome to Braid 101: The Dos and Don'ts for beginner braiders.
Prepping The Hair Before Braiding
Do perform a client consultation and hair and scalp analysis. Look for areas where hair is thin or has low density. Check for breakage or damage from previous braids or chemical services. Make sure the hair is long enough to exe

cute the style. And last, check the condition of the scalp to ensure it's in healthy condition.
Do detangle the client's hair with a wide-tooth comb before shampooing and conditioning.
Don't braid wet hair. When curly or textured hair is braided wet, it shrinks and recoils as it dries, which may cause excess pulling and scalp tension. We recommend blow-drying your client's hair to dry, stretch, and soften the curl pattern.
Don't apply oil to the scalp or hair prior to braiding.

Different types of hair react differently to oil. It may hinder you during braiding and cause the outcome of the style to be undesirable. Also, oil may not be compatible with finishers such as edge controls.
Don't use rubber bands at the scalp. This can cause damage if they're too tight, left in too long, and/or removed incorrectly.

Parting & Grab Techniques During Braiding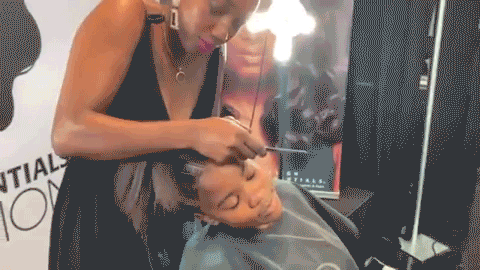 Don't get hung up on parting perfectly. Parting is important but not priority. Remember, being a beginner is just that, it's all about trial and error. Move around the head and try not to hesitate while creating your lines.
For thick textured hair, Do make additional sections as needed to allow for increased ease and control. Don't try to part through an entire section of hair in one pass. Instead we recommend using a tail comb to part a little hair at a time, then separate sections with butterfly clips.
Don't pull. You can achieve neat braids without tension and pulling. Grab enough hair in the beginning of each braid based on the style, size, and direction of the braid. Then use the braiding method or grab technique you are most comfortable with.
Braid & Scalp Maintenance After Braiding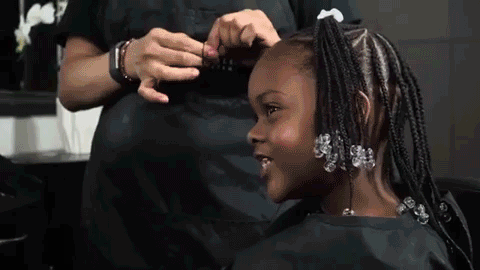 Do moisturize the client's scalp after braiding with an essential oil such as Tea Tree, Vitamin E or Coconut. We recommend

Design Essentials Scalp & Skin Collection

because it has a needle-nose applicator that allows for deep penetration in-between braids and parts.
If your client shows any sign of discomfort from braids being too tight, Do use a moist warm towel to soften and loosen the braids.
Don't encourage your client to keep braids up for more than 3 weeks. Doing so can damage their hair from tangling or mending. And keeping braids up too long can cause headaches and loss of hair.
Subscribe to the Design Essentials YouTube Channel for more professional braiding tutorials. Then checkout our most recent beginner friendly videos, "How To Create Stitch Braids" featuring hairstylist Zenab Camera and "Back To School with Design Essentials" featuring Keyatta Cole, a hair braider and contributor to this blog post.