Posted by Design Essentials on Nov 22nd 2019
Attracting a college student clientele is a surefire way to increase your earnings. This especially holds true if your salon or barbershop is located near a college campus given that students are constantly looking for new stylists or barbers to take care of their hair while residing in a new city. So, how do you attract these ambitious young adults into your chair? Keep reading to find out...
Do You Understand The Power of Social Media & Hashtags?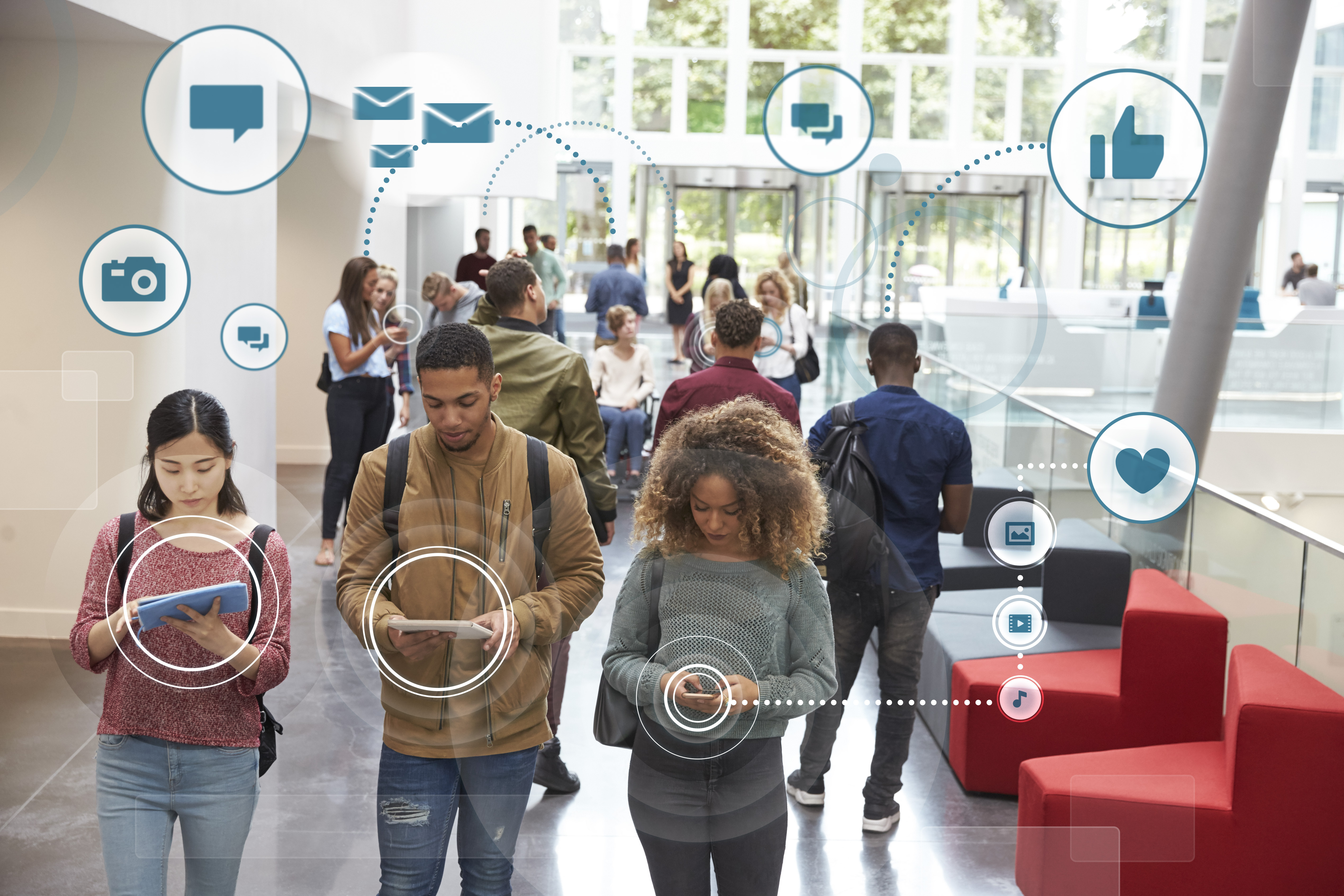 College students live for social media! It's the first place they'll likely search when looking for a new stylist or barber - scrolling through thousands of Instagram and Snapchat images in hopes of finding a hair professional with quality work and booking information in the bio.
So, if you don't have a business social media account separate from your personal one, create one now. Business accounts on social media platforms allow you to categorize yourself as a beauty professional, display contact information, and direct potential college clients to your salon website or appointment booking software. DE PRO TIP: Always include your city and state location in your bio, especially if you are located near a college campus.
Now, let's discuss the power of hashtags to attract college students! Hashtags that include your city and service specialty should be used strategically and frequently when tagging your work on social media. For example, if you were a stylist or barber located near Florida A&M University, we would suggest using the following hashtags to reach a wider audience of potential new clients:
#tallahasseestylist
#tallahasseebarber
#famubarber
#famubarbers
#famubarbershop
#famubarbersshops
#famuhairstylist
#famuhairstylists
#famuhairsalon
#famuhair
Believe us, although hash-tagging is tedious at times, some of the best stylists and barbers are found on Instagram. It'll be worth the effort!
Are You Searchable On Professional Beauty/Barber Apps?
Popular apps like StyleSeat, Booksy, theCut, and Square Appointments are frequently used by college students as search tools when looking for a new local hairstylist or barber professional. Therefore, subscribing to these beauty and barber apps allow potential college clients the ability to scroll through photos of your hairstyles, browse service menus, read reviews, and book appointments with you straight from their phones. Can't get much better or easier than that, right?
It can! These apps also allow you to organize and manage your business with features like:
Get bookings directly through Instagram

Attracting clients into your salon by highlighting your best reviews

Boost business and get more bookings with email marketing and promotions

Keep track of important client notes and booking history
So, head over to Apple Store or Google Play to download any of these recommended beauty and barber apps.

Mobile view of the popular theCut barber App. Featuring professional features to help get discovered by new clients and grow your business.
Do You Have Tangible Business Cards, A Referral Program, Or Discount Days?
Before the days of accessible internet and social media, guess what? You had to circulate your business cards to build a clientele and promote services. And we encourage you to keep that same energy! Visit college campuses in your area to pass out business cards during orientation week, homecoming, and popular student events. Also consider connecting with campus sororities/fraternities, athletic teams, and cheer or dance squads. Just do what it takes to let everyone on campus know you do amazing hair and you're currently accepting college clients.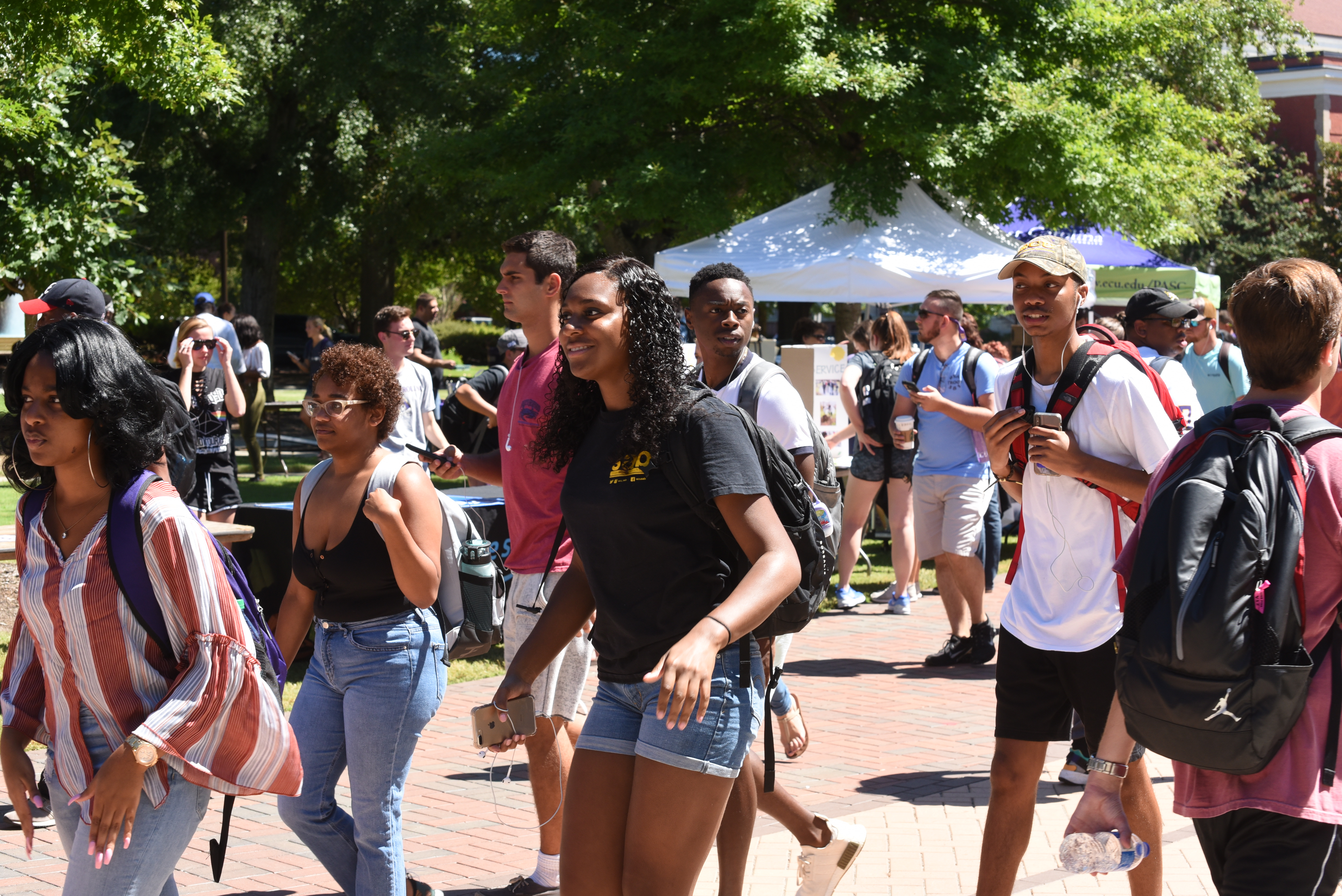 Another successful way to attract college students into your chair is by offering "new client" discounts or "college day" discounts. This is a great incentive for college students looking to save a little coin. And if you really want to grow your college clientele, offer referral cards to your existing college clients which will allow them to receive a discount when they refer a new college friend.
So, keep those social media profiles professional, use strategic hashtags, make sure you download a beauty or barber app, and pass out those business/referral cards. Do these things consistently and just watch how your college clientele (and cash flow) increases.