Posted by Design Essentials on Nov 22nd 2019
"A lot of women wait until the doctor tells them it's time for a mammogram. Or they think they can just do the self-breast exams where you feel for lumps in the breast at home in the shower. I had no lumps. My breast didn't hurt. There were no symptoms."
Two-year breast cancer survivor, Alicia Carter-Seraaj wants it to be known that you can be diagnosed with breast cancer without having any symptoms. This is one of the vital reasons she encourages mammogram screenings as early as age 35. During this exclusive interview with Design Essentials, Alicia explains the shock of finding out she had cancer, the emotional battle of beating breast cancer through treatment, and how she came out better than ever after her experience.
Design Essentials: You found out you had breast cancer after having your second mammogram. What prompted you to get screened?
Alicia Carter-Seraaj: It was because of age. I was 45. My first mammogram was totally fine, so about a year later I went in for my second mammogram. The next day they called me back in to do a second screening because they saw something abnormal. I went in the next day and had the mammogram, and then they took me into this little room. A doctor and a nurse came in and told me I had breast cancer in my right breast.
DE: When you heard the word cancer, what initially went through your mind?
Alicia: I felt like they were not talking to me. This can't be happening to me. I looked at my husband's face [Alicia attempts to fight back tears] and to see that fear, that got me. I realized this [breast cancer diagnosis] was real. The doctor left and the nurse stayed in the room. She gave me a pamphlet and a pink breast cancer awareness month pin. And I want to be honest, I wanted to throw that pin at her. I mean the way she gave it to me like, "Hey, welcome to the club." But it wasn't a club I wanted to be a part of. I hadn't accepted it yet. I was angry. I didn't want cancer.
DE: What did your treatment plan look like?
Alicia: After my biopsy, the next step was to get the cancer removed. I had to figure out if I wanted to remove just the right breast completely, did I want to get the lumpectomy where they remove all the cancer tissue in just the right breast, or I had the option of having the double mastectomy where they remove both breasts. I elected for the double mastectomy. It made more sense to me because if it [cancer] was in one breast, I didn't want to worry about it coming back in the left breast. I had to have 16 rounds of chemotherapy and elected to have 23 rounds of radiation. I didn't have to have radiation, but it was presented to me that if I did, it would lower the chances of cancer coming back. So, I choose to lower those chances.
DE: How did cancer treatment impact your family?
Alicia: I tried to keep as much of this away from my kids. They knew that Mom was sick; that I was going to be sick for a while and had to get treatments, but I didn't ever use the word cancer with my two sons who were 13 and 15 at the time. I didn't want to scare them with the word cancer. Because cancer scared me. I didn't want to interrupt their life. I wanted their life to stay the same without worrying about me. I would tell them that, "Mom is going to be okay." My daughter was 20, she knew everything I was going through. She'd tell me, "Mom you're strong. I'm so proud of you."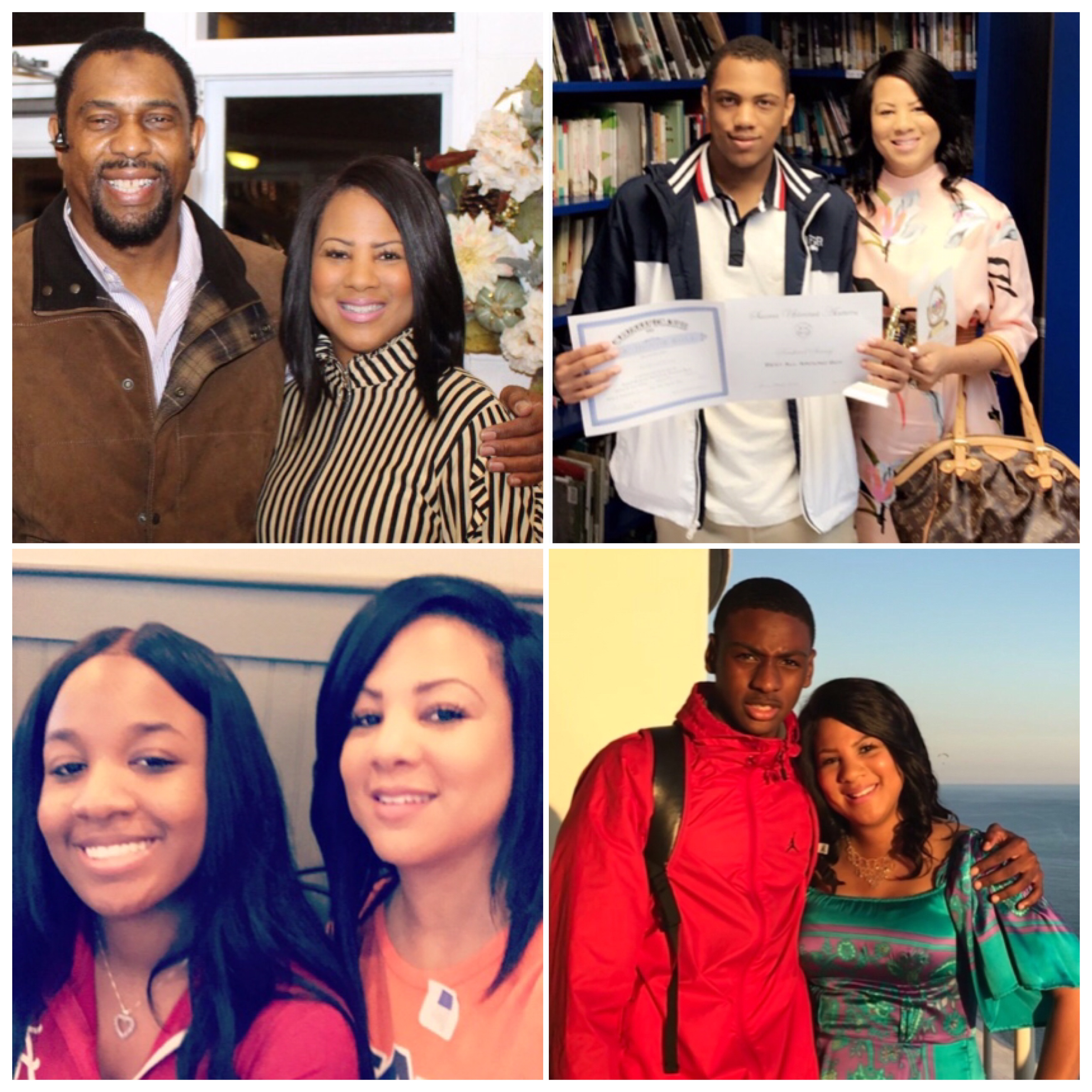 DE: You're currently in remission. Do you have any fears?
Alicia: I still go through depression. Sometimes you have that fear, like what if it comes back? I don't' have breast tissue anymore, but what if it comes back somewhere else. You know I just have to pray. I changed my diet and try not to eat as much sugar, because sugar feeds cancer. I try not to eat bread. I drink a lot of water to clean my system. I try to eat healthier, a lot of organic foods, fruits and vegetables. I'm just trying to stay healthy and stay sane throughout this process.
DE: How has your battle with breast cancer affected your ideas of beauty or self-confidence?
Alicia: It's a lot for a woman to lose her breasts. Her womanhood. We're proud of our breast. I went through a depression. I went to different groups and received help from other people who went through it. To hear someone else say, "I went through that too." Or to have the same feelings, same hurt, or same concerns that I'm having made me feel better. Like, hey I'm not alone. If they did it, I can do it too.
I also lost my hair during chemo. My hair was starting to thin with the first couple rounds of chemo, and at about my 8th or 9th treatment my hair started falling out. I had a good friend of mine who is a barber shave my hair off for me. I went in after-hours with my best friend, we prayed, and then he cut my hair. I used to wear short hair about 15 years ago. So, it wasn't too bad.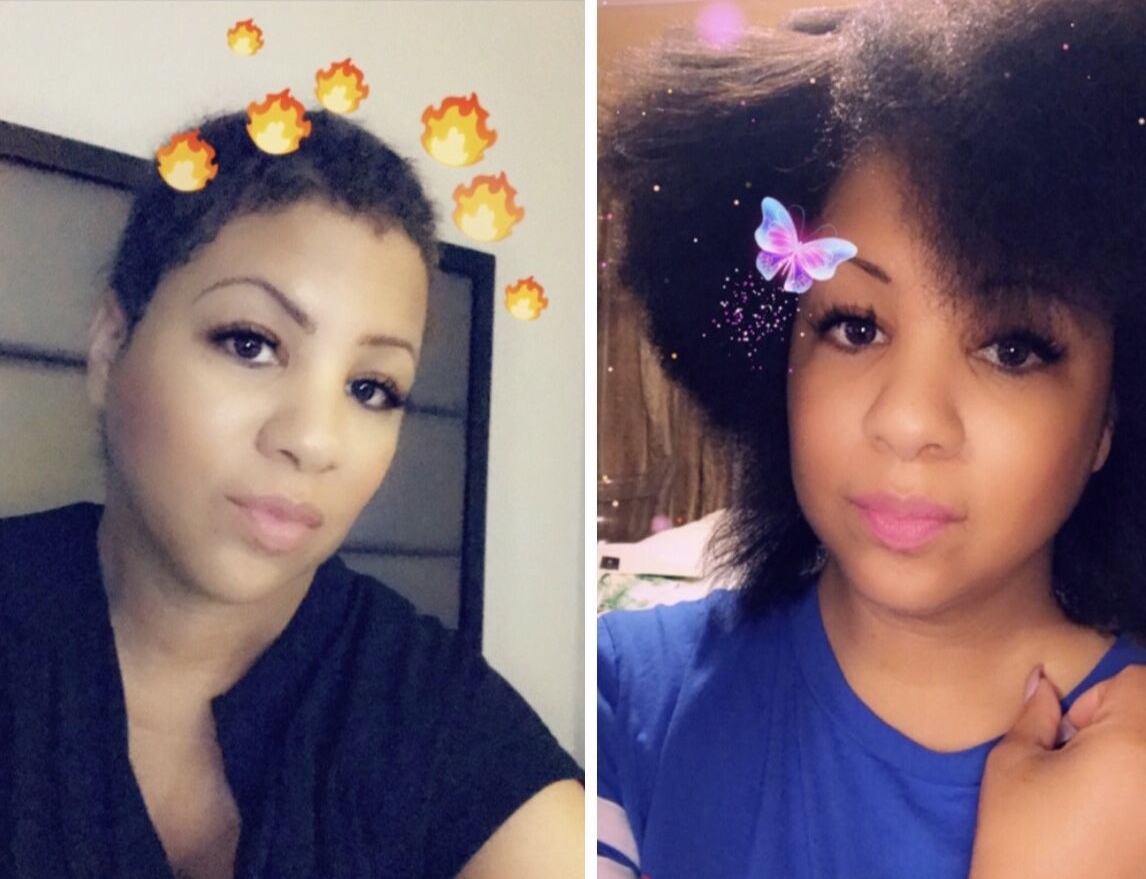 The first pic was taken March 14, 2018 after 16 rounds of chemotherapy & 23 rounds of radiation for breast cancer. Today's pic on the right shows my hair growth! Won't God do it!
DE: You recently received a Design Essentials makeover with hairstylist @Najahliketheriver. Tell us about that experience.
Alicia: I had so many different [hair] textures after going through chemo. And I was so happy because my hair actually grew a lot in 2 years, but I didn't know what to do with it. I saw Najah's Instagram and I was like, man she can really cut some hair. So, I went in for a consultation and came back the following week for the makeover. I felt like I was at a spa treatment. Najah massaged and took care of my scalp. Then I could smell all these great DE products. It was amazing. Najah did an excellent job cutting my hair. I've been getting a lot of compliments. My husband say's I look 25. I was really happy about that! I can't thank Najah and Design Essentials enough because I hadn't had that feeling in a while. I feel like a new person. Like, here I am. Look at my face, I beat cancer! I'm out here, I'm doing this. And if I can do it, anyone can do it!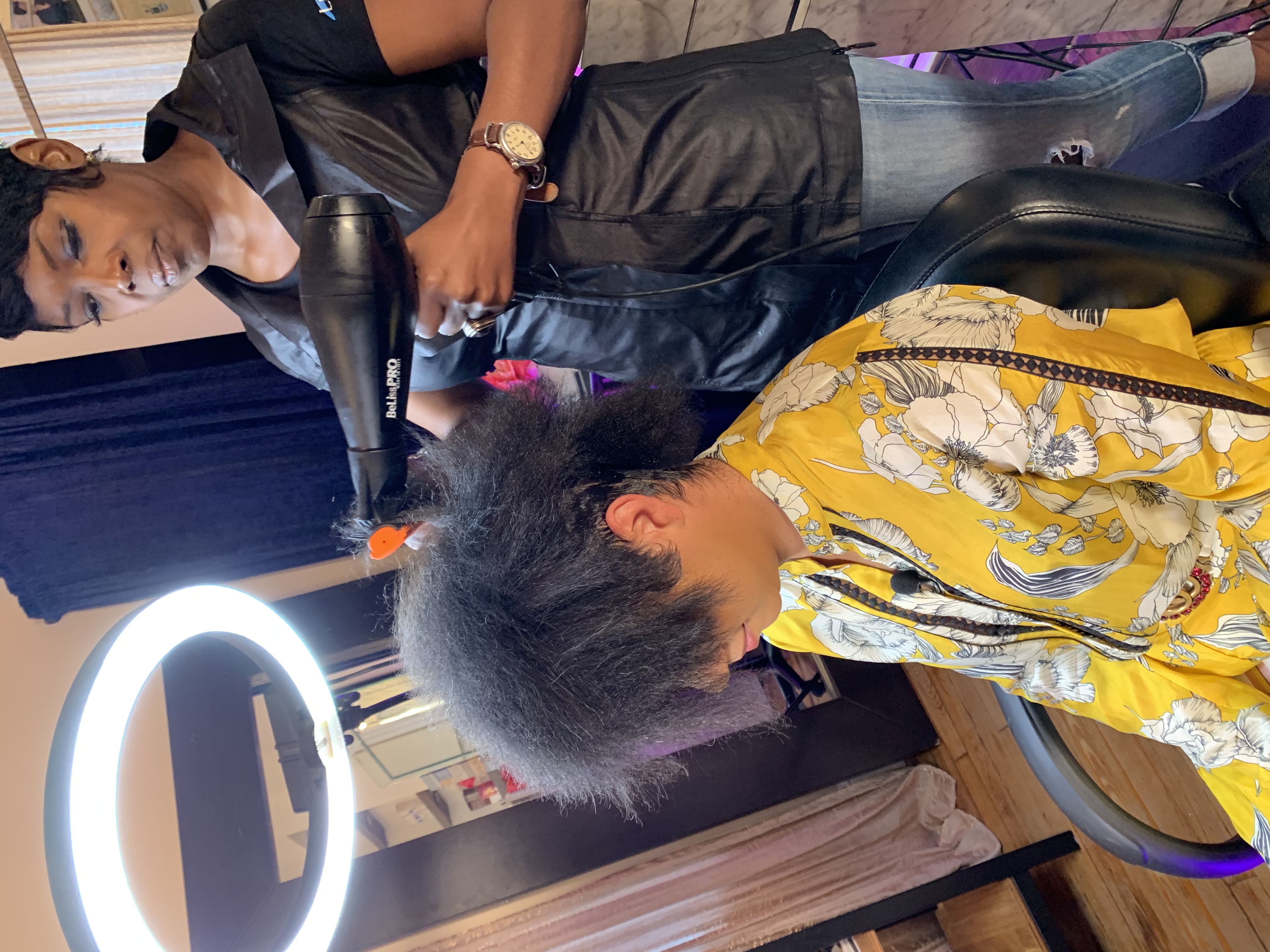 DE: We can't thank you enough Alicia for sharing your story to empower others. What would your closing advice be to anyone considering having their first mammogram? And to those that are currently battling breast cancer?
Alicia: I've heard women say mammograms hurt. They do put a clamp on your breast, but it doesn't hurt at all. More woman should get a mammogram done earlier. I'd say age 35. Especially if there is a history of any type of cancer in your family. Mammograms save lives!
I would say to anyone fighting cancer, there is a light at the end of the tunnel. It's a long process and when you're in pain you feel like it's never going to end. Or you feel like you're never going to feel like yourself again. And you probably won't. But I'm here to say, going through this experience made me a better person. It made me a better mom. I'm a better wife. And I'm not so focused on me. I'm focused on life and living. I'm just trying to be the best person I can be because life is short. So, you have to make the best of it!
To see Alicia's new look, click on the video below. And shout out to the talented Najah Aziz. She did that!