Posted by Chanel L. Robinson on Nov 22nd 2019
This inspiring transformation story brought us to tears, y'all! So, get those tissues ready as we introduce Teralyn Ann Legall. A 25-year-old college student, military veteran, and cancer-survivor who knew she was ready for a change. Design Essentials was honored to be a part of her journey along with talented ATL stylist, Stephen Webster. But we couldn't let her story end there! We recently chatted with the beautiful Teralyn to find out why she desired a makeover, what she thought of the big reveal, and how the #DETransformation experience impacted her life.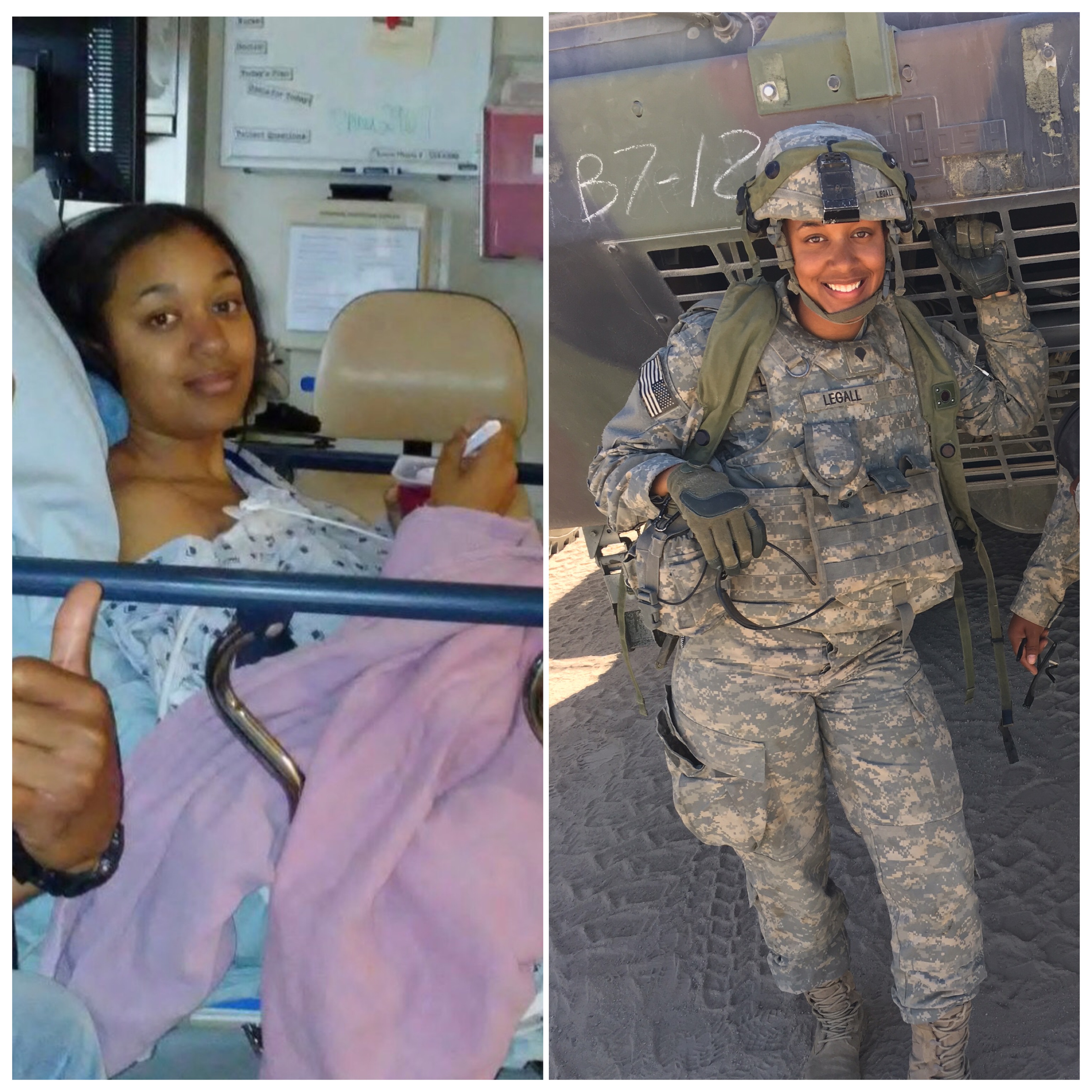 Design Essentials: Why did you desire a makeover?
Teralyn Ann Legall: I moved to Atlanta about a year ago and one of my friends that I met here sent me a link that Stephen was looking for a hair model. He was looking for someone who had raw natural hair. I had cut off all my chemicals a few years ago so I went and talked to him to see if he was someone I wanted to work with. He told me what Design Essentials was looking for and asked if I'd be interested in the opportunity to do the makeover and tell my story. I said, "yes definitely!" But I still thought I was just going to go to the salon, get a makeover; and it ended up being bigger, much more extraordinary than I could imagine. It was life altering.
Design Essentials: Tell us more about the makeover experience. What was it like?
TAL: The experience was a bit unexpected because again I went into the makeover thinking I was just going to get my hair done by Stephen. The DE Team was like, "Introduce yourself. What makes Teralyn, Teralyn?" I felt so comfortable with the group of people I was working with that I didn't even realize I told them such a significant part of my past. Just being able to vent some of the things I've gone through and say them out loud was such a good way to get over it and such a good stepping-stone. So, this opportunity wasn't just like, cool I got a really nice hairstyle and I got my makeup done, it ended up being a stepping-stone for my life really.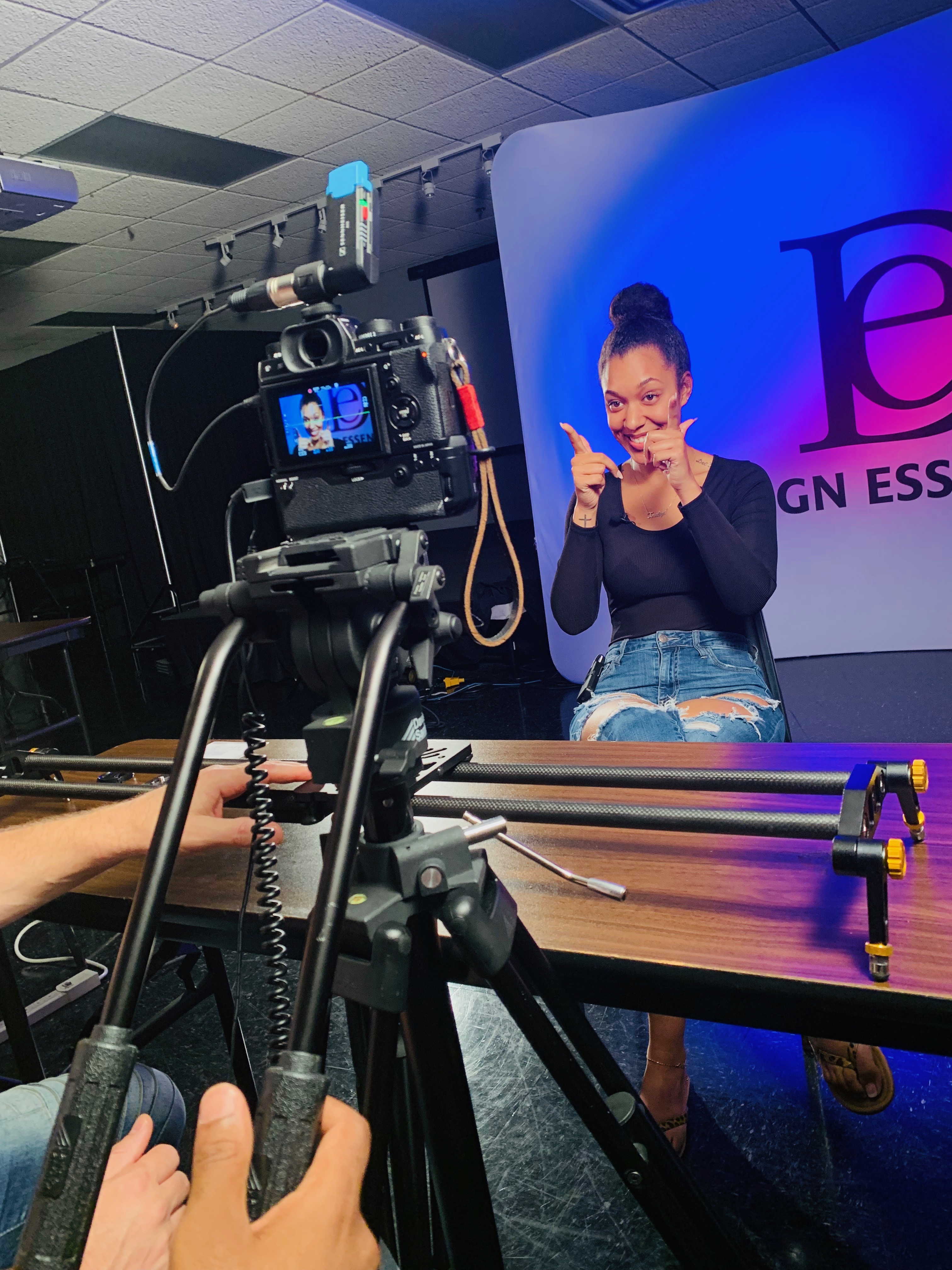 Design Essentials: Did you have any idea that @stephenwebsterbeauty planned to cut your hair for the makeover?
TAL: Stephen asked what I was comfortable with. And I said, "hair is hair". You know growing up my mom had always told me hair doesn't define you. Whether you have hair, or you don't, you still have to be confident and beautiful. So, I wasn't really opposed to getting it cut. I know he wanted to cut it and do some color, but I didn't know he was going to do a bob and I didn't know it was going to be that blonde.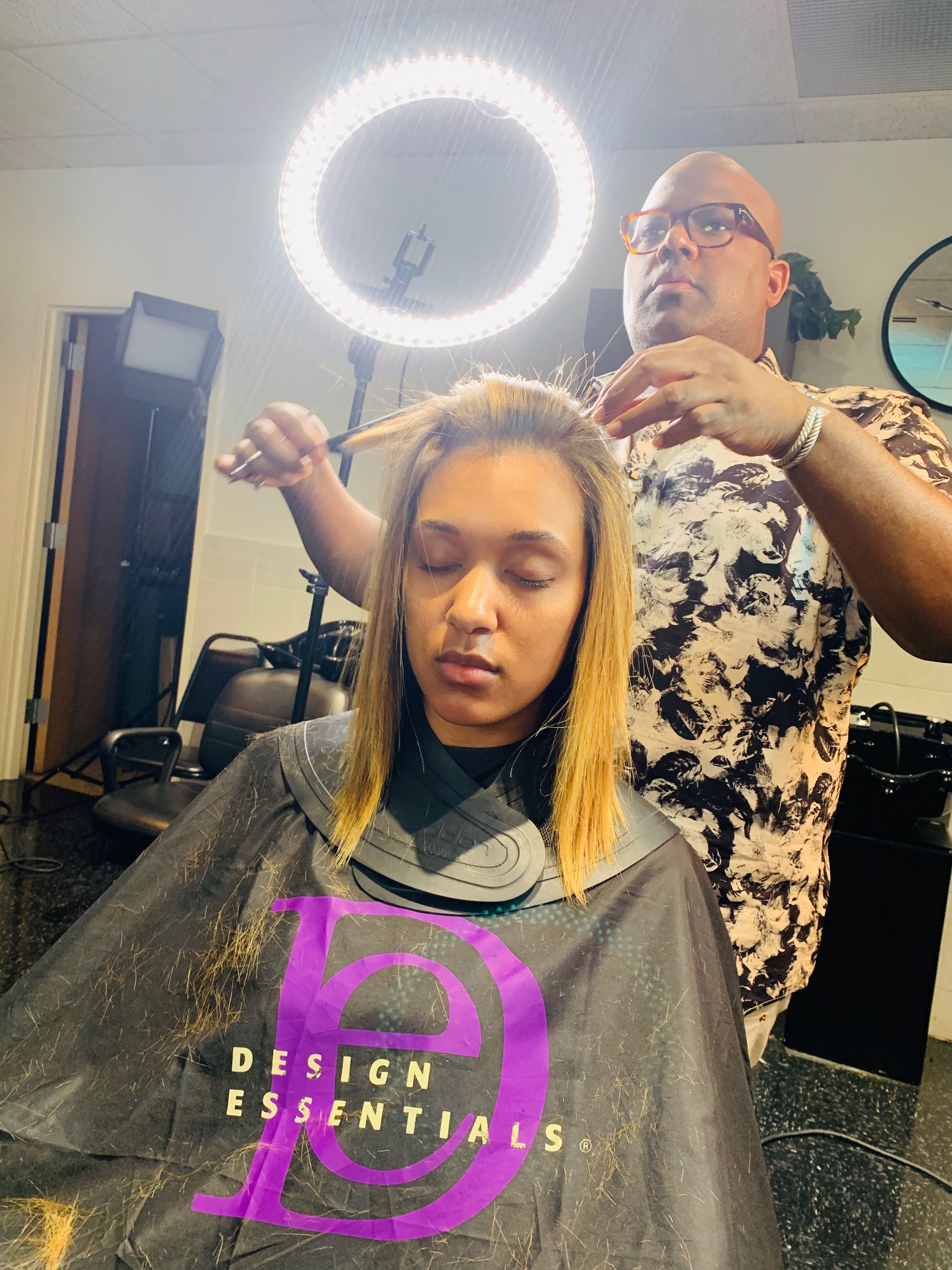 Design Essentials: What was the first thing that went through your mind when you saw the big reveal?
TAL: Girl! The blonde. It was professional and looked good. I felt confident. I felt happy. That's what made me cry, I was just so happy. It had been such a long time since I've taken a chance for myself. I'm about to be 25 years old. I'm a young woman and you'd think these would be my selfish years, but I've never really had time to do things for me; my mental health, my physical health, spiritual health. So, in that moment when I looked at myself, I saw a Teralyn that was ready to live. A Teralyn that was ready to move forward. She had nice hair and she had makeup on, but I saw something deeper in myself. It was a new me. I had been waiting for the opportunity for a change in my life. You know a physical change is always great, but sometimes when you have that inner cleansing where you can look at yourself and look at who you were, that is priceless.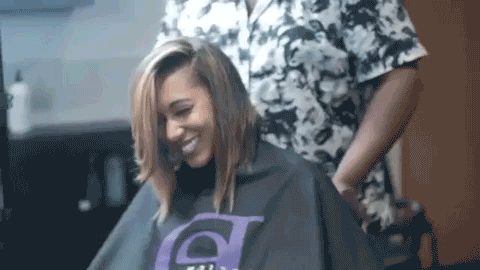 Design Essentials: You mentioned this experience has been life altering. What's next for Teralyn?
TAL: To be an advocate and share to young women and men that you can do whatever you want to do despite what circumstances you've been put through. I think a lot of women feel like we have to do things on our own. We have to fight these battles by ourselves and even thought I went through cancer at such a young age, and it was hard, there are people who have been through worse or situations that are a little bit more difficult. I want to be representation that you can really get through it!
For me, I just wish I had spoken up a little bit sooner. And what I mean by that is, it would have been a lot easier to say, "hey I'm struggling, I need help." Or "hey I don't really feel good about the way I look today." When I was on chemo it was hard to talk to people about that. That's why I want to be an advocate for overall mental health. A makeover is great. A physical change is great. But I feel like that's the last step. If you don't feel good in the inside, the makeover isn't going to change much. The best makeover is the one within yourself. I want to have that voice.
Watch Teraylyn's full transformation makeover below. Then head over to Instagram and follow her @teralyn_x.